USC vs. Alabama : 3 Things Recap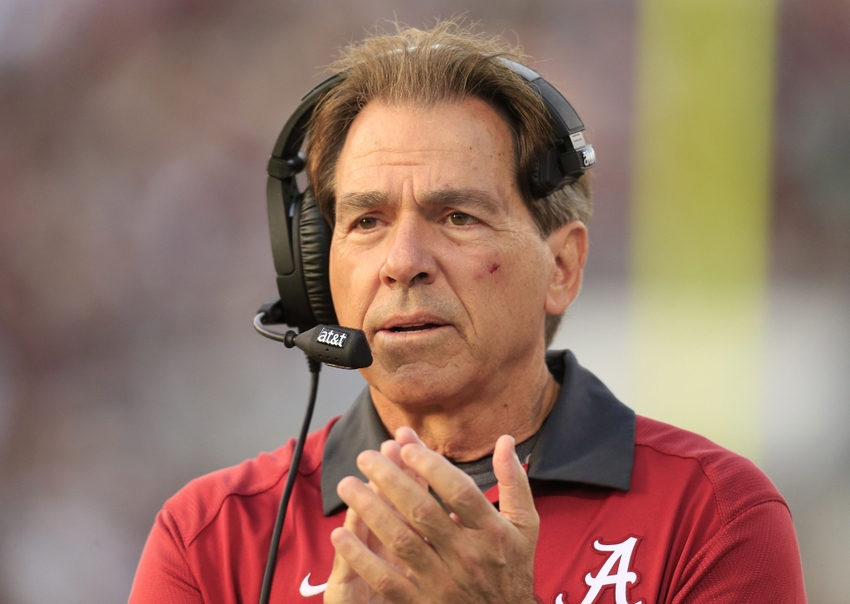 We gave you three key things to focus on during Alabama's game against USC. Now we will recap how those things played out and how they affected the game. Off we go.
1. Who on Earth Will be the Quarterback?
I predicted that Cooper Bateman would be the guy. I was completely wrong. Blake Barnett got the start, but was yanked in favor of true freshman Jalen Hurts. Hurts went on to go six of 11 for 118 yards and two touchdowns. He also added two scores on the ground.
Barnett and Bateman would each see time after the game was well in hand. Barnett performed well, completing five of six passes for 100 yards and a touchdown. Bateman completed his only attempt for five yards.
More from

South Bound & Down
Despite Barnett's garbage time heroics, it looks like Jalen Hurts is going to be the guy for Alabama. He has all the tools to be great and has plenty of weapons around him. He will be a fun one to watch over the next three years.
2. How Will The Running Backs Split Snaps
I thought Bo Scarbrough would get the lion's share with Damien Harris serving as the backup. Again, I was completely wrong. Harris got the start and looked like a star in the making. He gained 138 yards on just nine carries. He broke two huge runs that would have been touchdowns against most teams.
Scarbrough, meanwhile, picked up just 36 yards on 11 carries. He did score a touchdown, however. True freshmen B.J. Emmons and Joshua Jacobs each saw time as well, though neither stood out. It looks like Saban may go with a committee approach this season, with Harris as the starter.
3. Will the Front Seven take Time to Reload?
No. Alabama's front seven was incredible all night long. They gave the USC backs no room to run, and constantly harassed Max Browne. I think it is safe to say that the Tide will have one of the top defenses in the country again this season.
Conclusion
Thank you for reading. What were your takeaways from the game? Let us know in the comments below. Also, be sure to "like" us on Facebook and "follow" us on Twitter. Check in next week to see which three things to watch for as the Commodores face off against Middle Tennessee State and the Gamecocks take on Mississippi State.
More from Southbound and Down
This article originally appeared on