USC had the most quarterbacks on opening day NFL rosters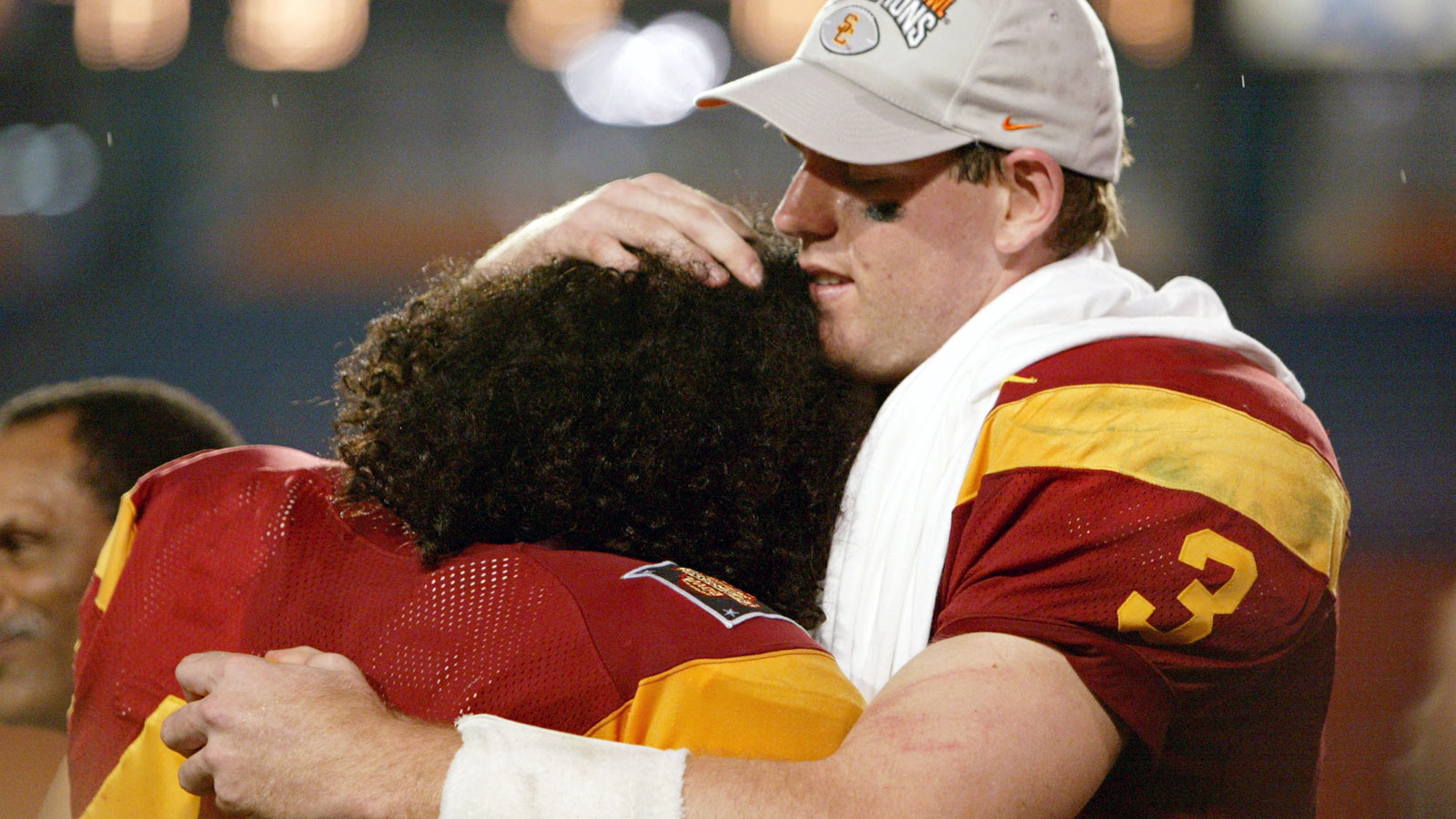 It's no secret that USC has a long tradition of producing NFL-type talent on their college football rosters, year after year.
After a recent tweet from Bruce Feldman, this has become even more evident. Feldman explained that USC has produced four different quarterbacks that made opening day NFL rosters this season. The quarterbacks include Carson Palmer (Cardinals), Matt Cassel (Bills), Matt Barkley (Cardinals) and Mark Sanchez (Eagles).
The same tweet adds that USC has also culminated the most linebackers (8) and centers (3) to NFL rosters as well.
A secondary tweet from Feldman adds that USC — with 35 players — has the third most players on an NFL roster, behind LSU (40) and Miami (37) but ahead of powerhouses like Alabama, Notre Dame and Florida State.
(h/t Bruce Feldman)
#USC had the most players among colleges on opening day NFL rosters at 3 diff. positions: QB (4), LB (8) and tied for most at center (3).

— Bruce Feldman (@BruceFeldmanCFB) September 16, 2015
Most players on NFL rosters by college: 1. #LSU-40 2. #Miami-37. 3. #USC-35. 4 #Bama & #UGA-34; 6. #UF & #FSU-31; 8. #OU-30. 9. #ND 29.

— Bruce Feldman (@BruceFeldmanCFB) September 16, 2015
MORE NEWS:
Want stories delivered to you? Sign up for our College Football newsletters.