Should USC's offense focus less on quarterback Cody Kessler?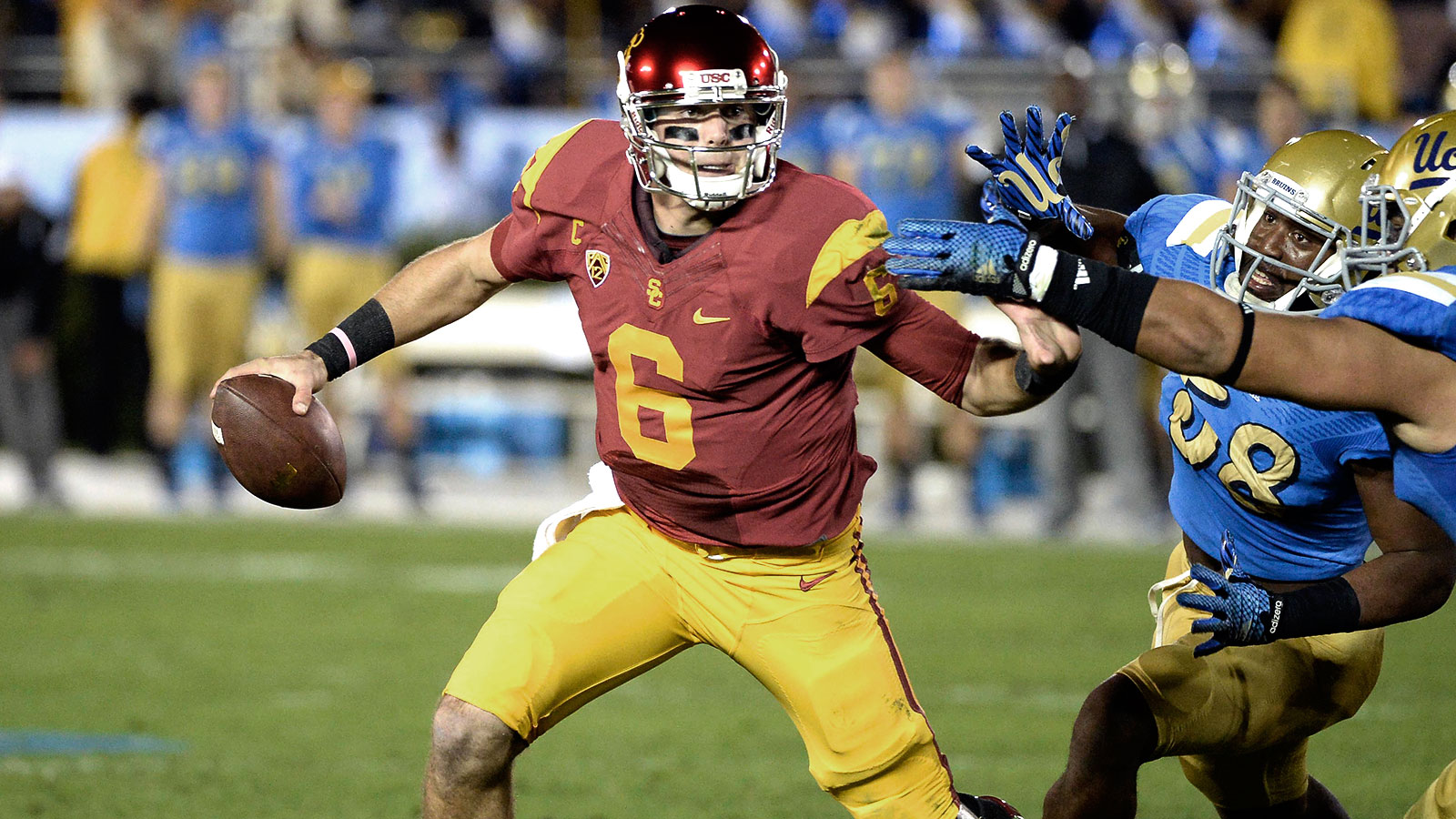 USC (3-3) came into the season with a projected Heisman candidate, quarterback Cody Kessler.
According to Sports Illustrated's FanSided, perhaps Kessler is part of the problem that's led to USC's early struggles. Reign of Troy notes that Kessler has thrown all five of his interceptions this season while USC was either tied or losing; the blog also notes that Kessler hasn't scored a touchdown while USC trailed by more than seven.
He's thrown just 4 TD's (out of 76) in his USC career while trailing by more than seven points.
"Kessler threw the ball 46 times against Notre Dame," writes FanSided. "Meanwhile, the Trojans have not eclipsed the 40 carry mark in any game thus far, despite a per carry average of 5.25 on the year."
(h/t FanSided)
Cody Kessler is the wrong focal point for the #USC offense https://t.co/ljXqGMmWBE

— Reign of Troy (@ReignofTroy) October 21, 2015
MORE NEWS:
Want stories delivered to you? Sign up for our College Football newsletters.