USC's tight end position remains a mystery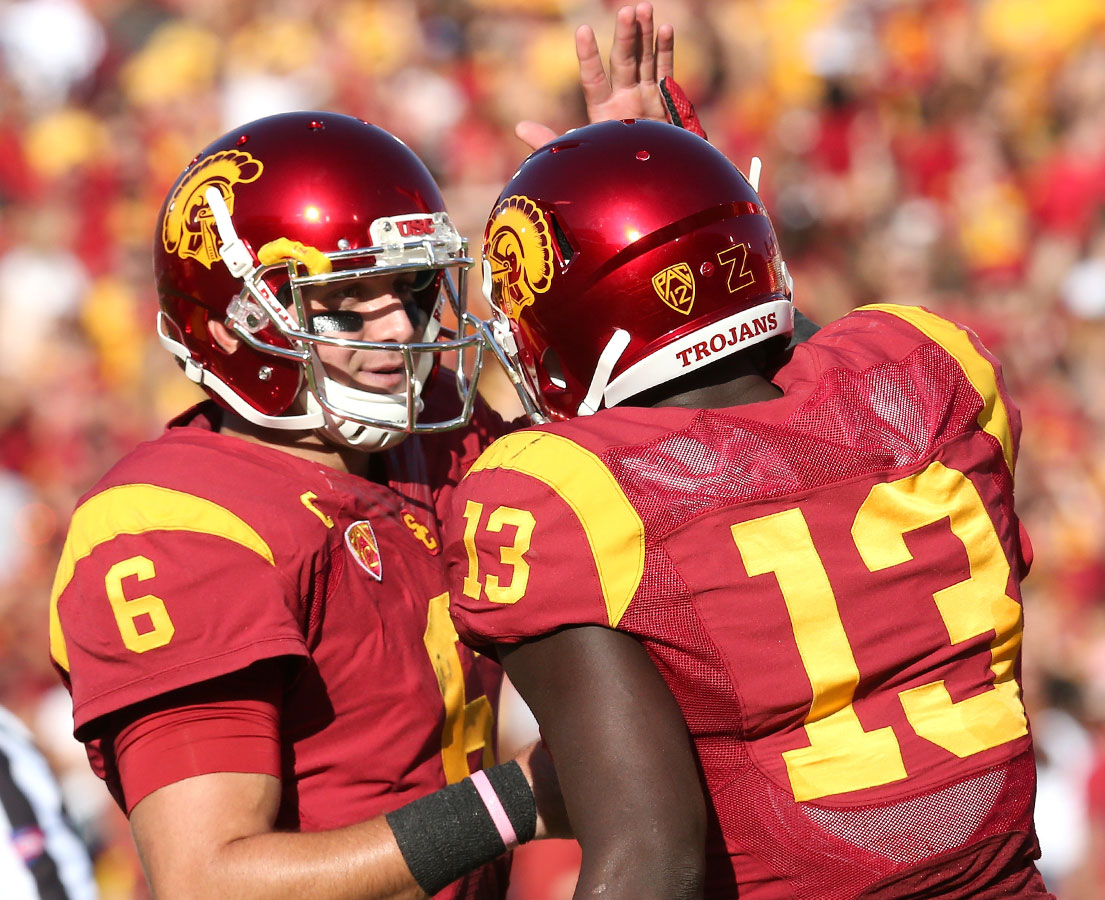 There was plenty of mystery surrounding the absence of Bryce Dixon at the start of spring camp.
USC's Steve Sarkisian wouldn't comment on his whereabouts, but the school ultimately announced he was no longer part of the team. It's been a month since Dixon publicly spoke about his desire to return to the team, though there's been no indication that he'll be given a chance to return.
His departure threw the tight end position into a flux, and since then little has been cemented.
Garry Paskwietz over at ESPN broke down some of USC's position battles heading into fall camp and had this to say about the tight end position.
"This spot remains a mystery even as the calendar moves ever so close to the beginning of camp," Paskwietz writes. "Jalen Cope-Fitzpatrick was on the field for the first month of summer workouts and is listed in the media guide as the starter, which would give the Trojans a veteran presence, but Jalen has yet to stake a firm claim to the job based on his on-field play.
"That has left the door open for other options, particularly walk-on Connor Spears who continues to be a steady presence. You can see the potential of true freshman Tyler Petite as a pass-catcher but it would be a lot to expect him to be the starter out of the gate, particularly as a run blocker, and it would be ideal to ease him into the mix as he learns the system and adds bulk.
"Another new body at the position this summer is former offensive lineman Cyrus Hobbi, who left the program after the 2013 season on a medical redshirt but who has slimmed down and could come back as a walk-on at a new spot."
(h/t ESPN)
Photo Credit: Stephen Dunn, Getty Images