USC LB Anthony Sarao: We have the nation's best linebackers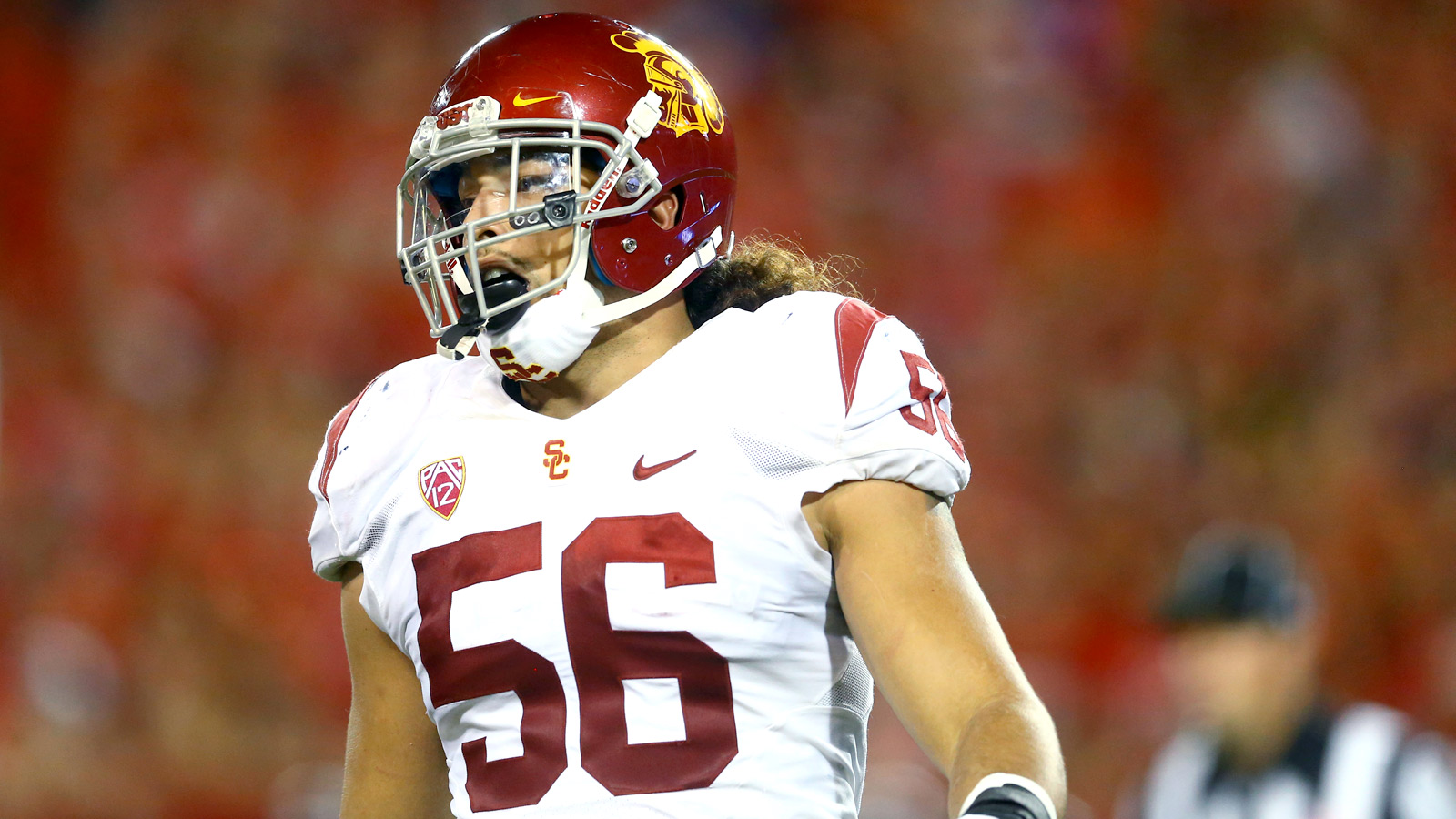 You can say this about USC's linebackers, they don't lack any confidence.
USCFootball.com's wondered what Trojan linebackers Anthony Sarao and Su'a Cravens thought about Phil Steele naming their group as the nation's best. And it's no surprise that they agreed when asked if they felt USC deserved the ranking.
"I think we do," Sarao told USCFootball.com's Dan Weber. "We've got 18 linebackers. If you're looking at our [linebacker] room, I'm thinking there's no coach in the country, including the SEC, who wouldn't trade for our roster."
Cravens agrees.
"I think that would be accurate," Cravens tells Weber. "We have so many guys who can do so many things."
(h/t USCFootball.com)
Photo Credit: Mark J. Rebilas, USA TODAY Sports