USC Football Breaks Into AP Poll Top 10 After Beating Notre Dame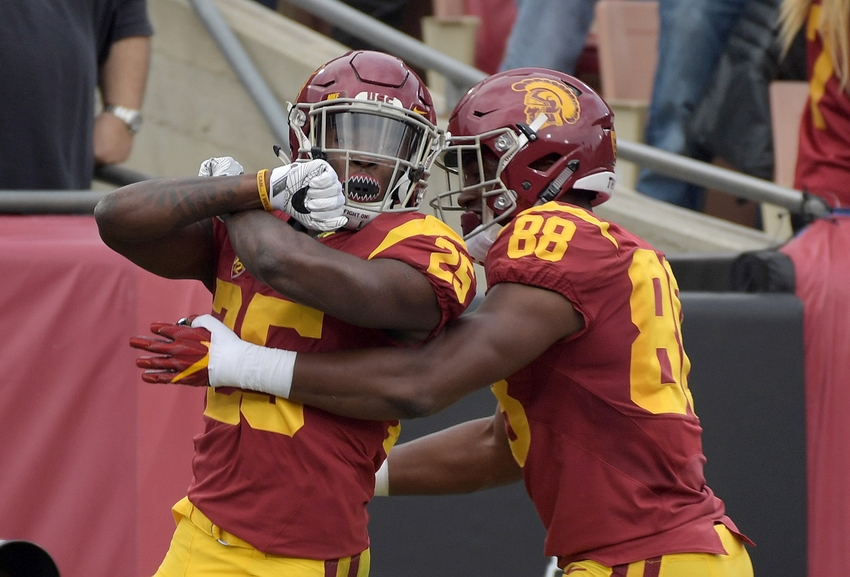 USC football moved up two spots to No. 10 in the AP poll after defeating Notre Dame to complete an eight-game winning streak to end the 2016 regular season.
Voters for the AP poll rewarded USC for their stellar end to the season, ranking the Trojans No. 10 in the country.
Clay Helton's squad benefited from Louisville's loss but also leapfrogged Oklahoma State, which was inactive this week.
The Trojans now sit just one spot behind Colorado who stayed put at No. 9 despite their win over Utah. That lack of movement is tied to a lack of movement ahead of them with Penn State and Wisconsin holding serve in the Big 10.
In the Top 5 there were some shifts, however, with Michigan dropping down to No. 5 after losing to Ohio State, allowing Washington to take the No. 4 spot while also leapfrogging Wisconsin.
Behind the Trojans, Stanford jumped up from unranked to No. 17 this week but both Utah and Washington State dropped out of the rankings completely.
Meanwhile, USC was up to No. 11 in the Amway USA Today coaches poll. The coaches settled Washington at No. 4, Colorado at No. 9, Stanford at No. 17 and Utah at No. 24.
The Trojans capped the 2016 regular season on Saturday afternoon at the Coliseum, sending off the seniors in style with a 45-27 victory over rival Notre Dame.
Since USC did not get the help they needed from Colorado, who beat Utah on Saturday night to clinch the Pac-12 South title and secure their place in the Pac-12 Championship Game, the Trojans now await their bowl selection.
Though they won't get to play their way into the Rose Bowl this year, a berth in Pasadena may still be possible if Washington win the Pac-12 title and then earns a place in the College Football Playoff. An at-large bid to the Granddaddy Of Them All would go to the highest ranked Pac-12 squad, which may very well be the Trojans.
This article originally appeared on