Urban Meyer Will See His Not-So-Secret Weapon Shine In 2016?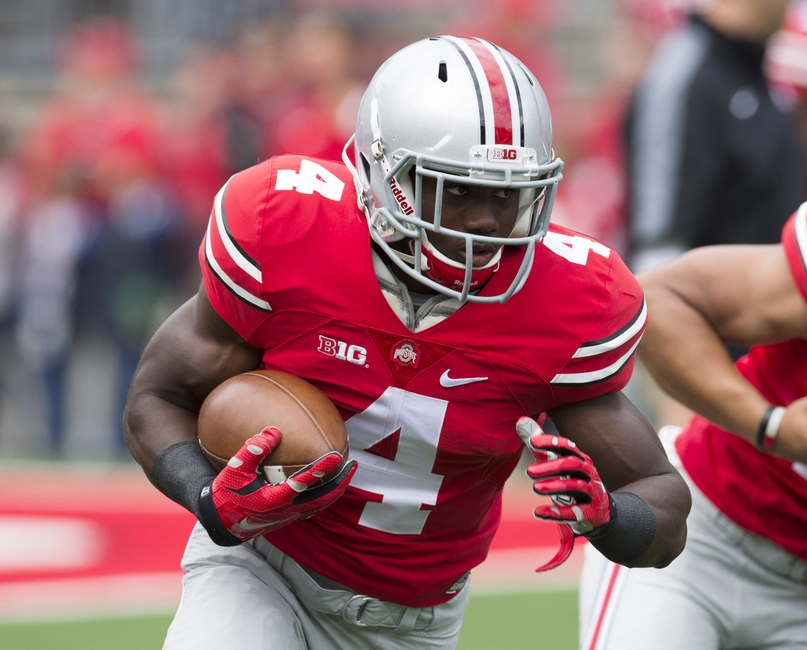 There is no doubt Urban Meyer will get the ball in this player's hands often this season.
Urban Meyer knows he has one of the most talented football players in the country in Curtis Samuel. Unfortunately, the coach has not been able to utilize him the way he has wanted to in Samuel's first two years at Ohio State. This season, Urban Meyer will give his not-so-secret weapon a chance to shine.
The speedster from Brooklyn had 4.36 speed and averaged 15 yards a carry his senior in high school and was to be Urban Meyer's next Percy Harvin type of back. Situations in 2014-15 didn't allow that to happen but the 2016 season will be a different story.
Unlike Samuel's freshman season, he isn't third on the depth chart at the h-back position. That year he was also the backup to Ezekiel Elliott at running back which meant he wasn't going to get very many carries.
Before last season, Urban Meyer said he wanted Samuel to be on the field at least 40 plays and have 15 touches a game. Then the injury bug hit the Buckeyes and he was used primarily as a wide receiver.
More from Scarlet and Game
Samuel averaged 7.8 yards on 17 carries and 13,1 yards per catch on 22 receptions in 2015. He performed well but the touches were a far cry from what Urban Meyer envisioned entering the season.
This season Samuel will share the h-back position with Dontre Wilson and is the backup to Mike Weber at running back. Samuel is also listed as a punt returner on the Ohio State depth chart, along with Wilson and Corey Smith. Think Urban Meyer intends to get the ball in his hands often this season?
It is a real possibility that coach Meyer will want to limit the touches of the redshirt freshman Weber early in the season while he gets acclimated to the college game. If that is the case, Samuel could be used in a two back set or as the sole running back quite often.
With the number of ways he will be used, Curtis Samuel will now have the opportunity to display his tremendous talent. And Urban Meyer will finally be able to unleash his not-so-secret weapon.
This article originally appeared on