UNC Football: Tar Heels reveal jersey combo for The Citadel game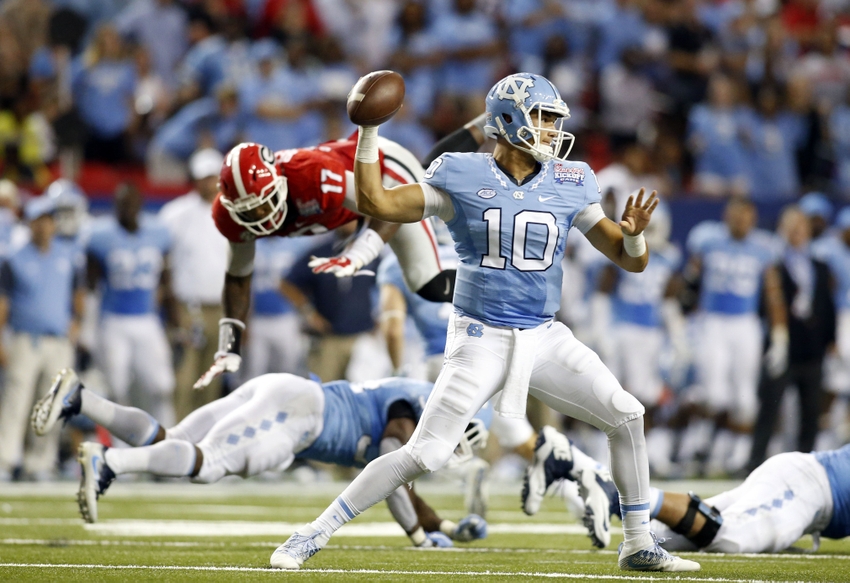 UNC reveals jersey combo for Saturday's game against The Citadel
The North Carolina Tar Heels will be back on the football field Saturday, just 9 days after suffering a tough loss to their rival Duke.
While it's not an ACC game late in November, it's still a game the Tar Heels need to win and get back on track.
Saturday's opponent is FCS The Citadel, who will come into Chapel Hill and look for another win over a Division I program. Last season, the Bulldogs beat South Carolina to pull off a big upset over an SEC school.
The Bulldogs have followed that up with a 10-0 campaign in 2016 and now looking to shock the world, again.
With rival North Carolina State looming just a week from today in a HUGE ACC matchup for the Tar Heels, they need to make sure they pay attention to whats in front of them first. Taking the Bulldogs lightly would be a big mistake.
When the Tar Heels take the field, they will do so in a jersey combination they haven't had much success with this season:
The Tar Heels have sported this combination twice in 2016, both times a loss. The first game was against Georgia and the second against Virginia Tech. Here's how they've fared in each combination in 2016:
It will also be Military appreciation day at Kenan Memorial Stadium. The Tar Heels host the game once a year at home, honoring those who have served and those currently serving in the military.
Can UNC rebound with a win as they hit the home stretch of the season? Or will the Bulldogs upset a Division 1 team again?
Check back with Keeping It Heel for postgame coverage.
More from Keeping It Heel
This article originally appeared on