UNC Football: Tar Heels named to All-ACC teams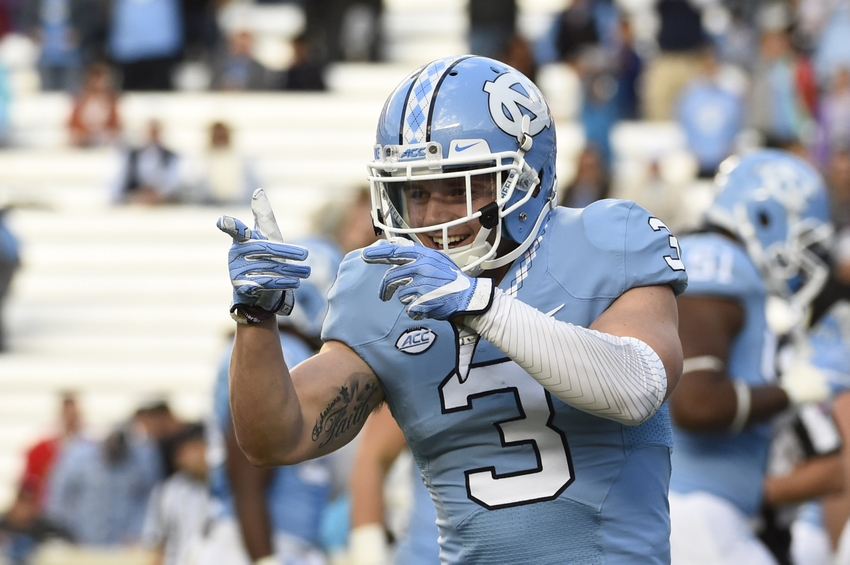 Several UNC players were named to All-ACC teams for the 2016 season
As the Atlantic Coast Conference regular season came to a disappointing end for the North Carolina Tar Heels, it's now time to focus on the bowl games and offseason.
That starts with some awards.
On Monday, the Atlantic Coast Sports Media Association released its annual All-ACC teams following the regular season as Clemson and Virginia Tech prepare to play for the ACC Championship Game.
The Tigers led all teams with 15 selections.
As for the Tar Heels, the lone All-ACC First Team selection belonged to senior Ryan Switzer who was selected as a receiver. Switzer received 107 points and was named to the team along with Clemson's Mike Williams (131 points) and Syracuse's Amba Etta-Tawo (125 points.)
On the second team offense Tar Heels tackle Jon Heck, center Lucas Crowley and special teams player T.J. Logan were listed.
Quarterback Mitch Trubisky had a fantastic season for the Tar Heels throwing for 3,468 yards, 28 touchdowns and just 4 interceptions. But it wasn't enough to be named to the first or second teams.
Instead, Trubisky was named to the All-ACC Third Team along with running back Elijah Hood and defensive tackle Nazair Jones.
Kicker Nick Weiler, receiver Bug Howard, linebacker Andre Smith, cornerbacks Des Lawrence & M.J. Stewart were named All-ACC Honorable Mention. Switzer was also named honorable mention as a specialist as well.
Read the full list here.
The Tar Heels will find out their bowl fate in under a week as we will keep you updated where the team will play their final game in 2016.
More from Keeping It Heel
This article originally appeared on