UNC Football: Tar Heels move up in College Football Playoff Rankings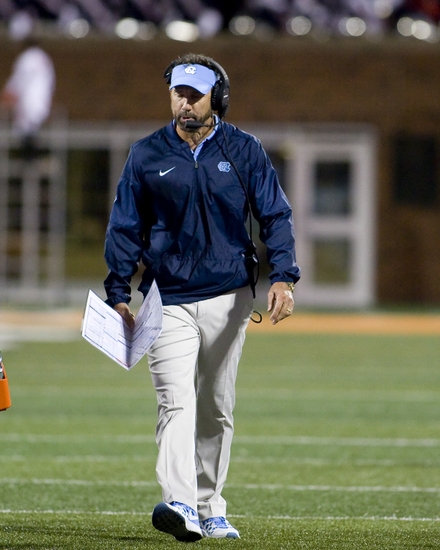 UNC moves up in the latest College Football Playoff rankings. But how far?
While America is still out voting in an important election, the second College Football Playoff rankings were released.
Last week, it was a little surprising to see the North Carolina Tar Heels ranked lower than expected but this week there is some good news. The Tar Heels have moved up four spots from No. 21 to No. 17 in the latest polls.
UNC's 48-20 win over Georgia Tech and a few losses by teams ahead of them helped the Tar Heels move up.
They are one spot ahead of Florida State, who sits at 18 with a 6-2 record. The Seminoles also moved up four spots from the previous rankings.
The Tar Heels and Seminoles are two of five ACC teams in the rankings. Clemson is the highest-ranked ACC team at No. 2, the same spot they were a week ago.
With Texas A&M's loss, Louisville moved up one spot from No. 7 to No. 6 but were leaped from by Washington and Ohio State. The Cardinals still have a chance to get in but will need A LOT of help.
Then there is Virginia Tech.
The Hokies are the hot topic for Tar Heels fans, as the two teams are tied atop the ACC Coastal Division. However, the Hokies do have the tiebreaker and if they win out will play in the ACC Championship Game.
Virginia Tech is No. 14 in the latest polls, moving up 5 spots after beating Duke.
For the Tar Heels, they need to simply win out and then get some help. If they can't get into the ACC Title game, they still have a shot at a big bowl.
Check out the full rankings below:
The rankings release every Tuesday for a few more weeks. Check back with Keeping It Heel for more coverage on the Tar Heels football team.
More from Keeping It Heel
This article originally appeared on