UNC Football: Tar Heels going all blue against James Madison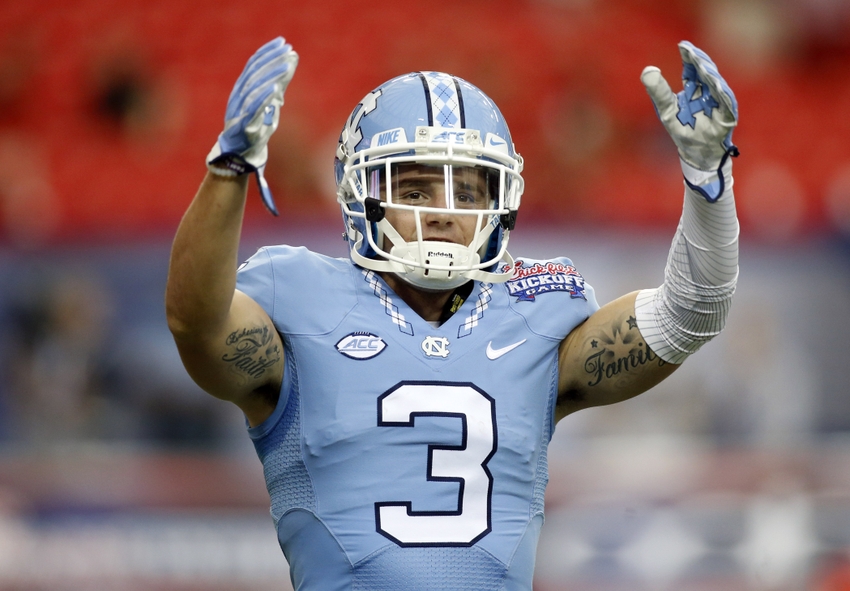 UNC unveils jersey combination for first home game of the 2016-17 season
The North Carolina Tar Heels are preparing for their first home game of the season as they welcome in James Madison.
Saturday's game will also be the last game for the Tar Heels before they open up ACC play with Pittsburgh on September 24th. That's when it starts to get real.
The Tar Heels will also be dawning a new look we haven't seen thus far in the 2016 season, with their uniform combination. The equipment team officially released the uniform via Twitter earlier on Thursday:
As you can see, UNC is going with the all-Carolina blue look with white accents. The white appears on the Tar Heels logo, Nike SWOOSH, numbers as well as the helmet.
The theme is also "Color Rush" which has been a big topic around football this week. The NFL released its new Color Rush jerseys for all 32 teams on Tuesday. The Buffalo Bills and New York Jets wore their versions on Thursday.
Now it's the Tar Heels time.
It's personally a favorite look of mine and hope to see it a few more times this season. Whether that happens or not is still up in the air but it's a pretty damn sleek look.
Let's take a look at how the Tar Heels have fared in their uniforms this season:
The Tar Heels and Dukes are scheduled to kickoff at 3:30 p.m. at Kenan Memorial Stadium and will be aired on RCN as well as ACC Network Extra.
Check back with Keeping It Heel for more on the game including our preview for the game.
More from Keeping It Heel
This article originally appeared on