UNC Football: Naz Jones to enter 2017 NFL Draft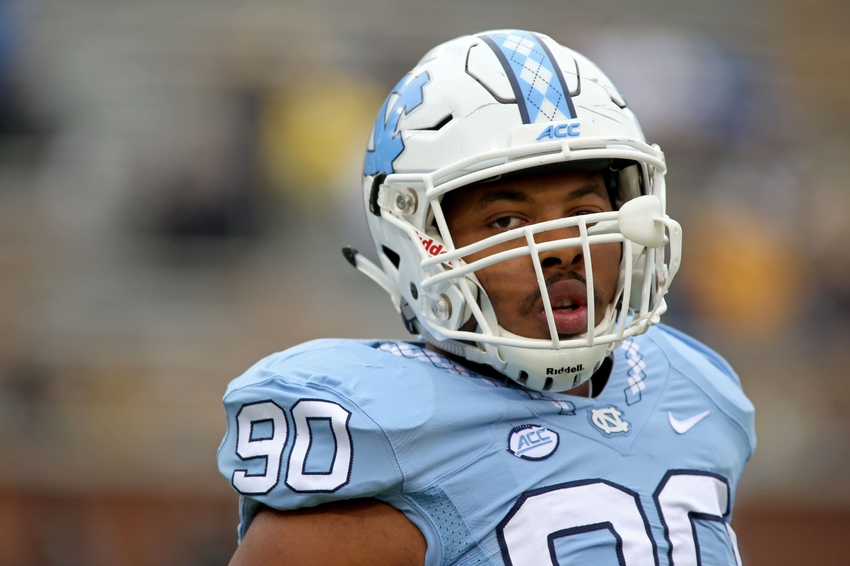 UNC defensive tackle Nazair Jones has made his decision on the 2017 NFL Draft
The North Carolina Tar Heels are awaiting some big decisions regarding players entering the 2017 NFL Draft.
On Friday, one of those players made his decision.
Junior defensive tackle Nazair Jones has decided to forego his senior season at North Carolina and enter the 2017 NFL Draft.
Jones released a statement via Instagram about his decision:
The 6-foot-5, 295-pound defensive tackle has 62 tackles and 7.5 tackles for loss in 2016 with just one game remaining.
He's been a key piece to a UNC defense that improved in both 2015 and 2016 from a disastrous 2014 campaign. Jones earned All-ACC Third Team honors as a sophomore in 2015.
The Tar Heels will take on Stanford in the Sun Bowl in El Paso Texas on December, 30. It will be the final game of the season and the final one in Jones' career.
Now UNC awaits the decisions on a few more players including quarterback Mitch Trubisky and running back Elijah Hood.
More from Keeping It Heel
This article originally appeared on