UNC Football: Mitch Trubisky addresses draft rumors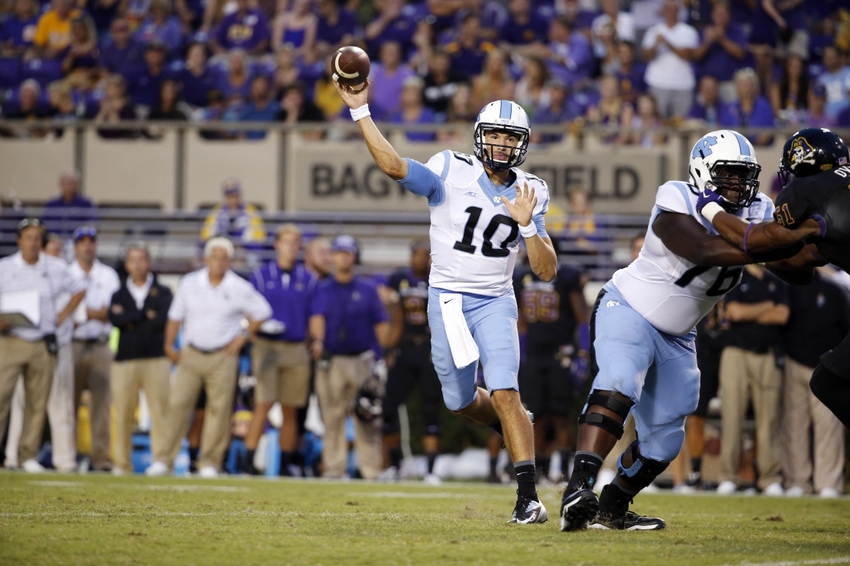 UNC quarterback Mitch Trubisky discusses the 2017 NFL draft and the hype surrounding him
There's been a lot of speculation surrounding North Carolina Tar Heels quarterback Mitch Trubisky the past few weeks.
His stock has shot through the roof as he's emerged as one of the top quarterbacks for the 2017 NFL Draft. A few experts even have him at the top of their list.
On Monday, a report surfaced that the Cleveland Browns were honing in on Trubisky and would likely take him with the No. 1 overall pick.
Two of the three teams slotted behind the Browns, the San Francisco 49ers and Chicago Bears, also are in need of a quarterback.
If Trubisky does leave UNC, there will be options for him in the top 5 and he will make a lot of money.
But the quarterback isn't ready to talk about all of that. Instead, he's focused on the Tar Heels upcoming game against North Carolina State.
"I am not thinking about that," Trubisky told the media via 247 Sports. "I am thinking about that it is our last game with these seniors who for sure already know. I don't know my decision, but I know I have a bunch of brothers who it will be their last game so we got to make it count for them."
Trubisky said he has thought about the whole situation but he still doesn't know what he's going to do. He will take his time and when the time comes, he will make the decision.
The quarterback is slated to graduate in December and begin Grad School at UNC in the Summer.
He still has eligibility left to return and play in the 2017 season. Trubisky will be recognized with the seniors before Friday's game at NC State due to him technically being a senior academically.
It could be the final home game for Trubisky if he declares for the draft in 2017.
More from Keeping It Heel
This article originally appeared on