UNC Football: Meet Mitch Mason, University of North Carolina Chaplain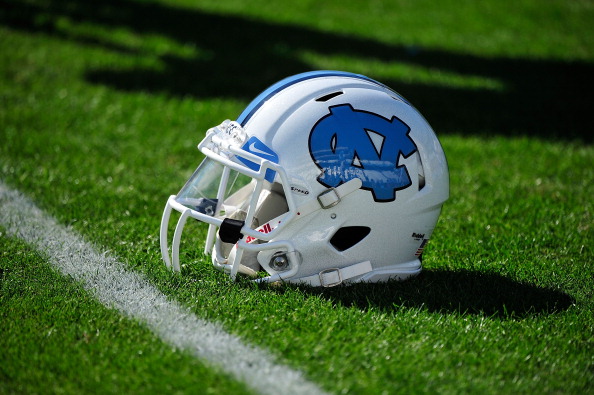 University of North Carolina Chaplain serves as adviser, mentor and friend
Many who will read this passage are not familiar with its subject matter. Most have never heard or uttered the name Mitch Mason.
His name isn't one you'll see in a box score or written somewhere on the sports page. He won't get credit for a big win and you won't see him on the evening news. He won't receive well-known accolades or shiny trophies. He comes and goes with very little attention or public notoriety.
And that's exactly the way he likes it.
Mitch Mason serves as the FCA Football Chaplain for the University of North Carolina at Chapel Hill. I emphasize the word "serves", given that everything Mason does revolves around that one simple word.
He serves his proclaimed savior Jesus Christ. He serves his wife Chondra and their two children. He serves the people that he works with on a daily basis. He even serves a little-known Kansas City based writer who contacted him out of the blue for an exclusive.
From humble beginnings as a child in West Palm Beach, Florida, Mason got his start in sports running track and playing youth football.
He went on to attend Missouri Western University in St Joseph, Missouri where he was a four-year starter for the football team. Twice he was named an All-American and he held the school record for interceptions when he graduated in 1996.
And 18 years later, he would be inducted into the Missouri Western State University Hall of Fame.
Mason became a Christian on Mother's Day, 1998, starting down a life-altering path that would completely change his trajectory.
After graduation, Mason went through NFL training camps and eventually landed in the Arena Football League where he played and coached in Albuquerque, New Mexico.
He went on to get his biblical education at Southwestern Assemblies of God University in Waxahachie, Texas. He later became an ordained reverend through River of Life Church in Tampa, Florida. While in Tampa, he worked for the Crisis Center of Tampa Bay as a telephone crisis counselor and a suicide prevention counselor. He also worked with victims of sexual assault crimes.
In 2009, he received an invitation to coach at West Point and later moved to New York where he served as the team's defensive backs' coach for a season. While on the Army football staff, he got an offer from Jeff "Mr. Clemson" Davis to pastor Freeway Church at Clemson University.
In 2010, Mason and his family moved to Clemson, South Carolina, where he accepted the position and began working directly with the football team as a minister and adviser.
"A lot of the athletes attended church services. I started off ministering to the football team, but soon after I was ministering to the track and basketball teams," Mason said. "And not only was I ministering to students, but coaches, too."
Mason also worked as a member of the "Tigerhood" program, a mentorship ministry for the Clemson football team. He spent time mentoring players, praying with them and even helping them with their homework.
After three seasons at the University of Clemson, Mason got a call from the Fellowship of Christian Athletes. The FCA called to extend a job offer from University of North Carolina head football coach Larry Fedora, who wanted Mason to serve as the university's very first chaplain.
Although he had never been to Chapel Hill, North Carolina, Mason was excited for the chance to take on a new challenge and accepted the offer. Soon after, he relocated to Chapel Hill and assumed his position as chaplain to the football team.
Mason's responsibilities at the University of North Carolina are broad and vast. And his importance to the team is more than most realize, save the 120 men on the football roster and the entire coaching staff.
To them, Mason is an invaluable part of the team.
He works directly with the team, responsible for promoting the spiritual and character development of the players. He provides spiritual counseling, one-one-ones, and works as a liaison between players, coaches and parents.
He volunteers his time working with charities that support underprivileged youth and he makes regular hospital visits to people who suffer from a variety of ailments or afflictions.
He speaks at high schools and universities as well as hosting camps and other events. He takes phone calls all hours of the day and night, providing spiritual guidance and positivity to those in need. He answers random emails and tweets from people he may or may not know.
Perhaps the most impressive part of it all, is his ability to thoughtfully and tactfully handle his role with such grace and dignity.
The afternoon in which I first spoke to him, Mason answered the phone with uncanny poise and humility. I immediately picked up on the excitement and passion in his voice. He was more than happy to speak to a complete stranger about his story and how his faith led him to where he is today.
He spoke with conviction. He meant every word that he said. Even I left the conversation feeling more inspired than I had in quite some time.
"Being the first full-time chaplain at UNC and in the state of North Carolina," Mason said of what he takes the most pride in. "Helping people, being there for the kids. That's the most rewarding part for me." Mason continued saying, "I take a lot of pride in winning over the compliance department, being able to show a 'human' side and break the chaplain stereotype."
And it hasn't always been easy for Mason, who was investigated in 2014 by the Freedom From Religion Foundation. The FFRF is a non-profit organization that promotes the separation of church and state and educates the public on matters relating to atheism, agnosticism, and non-theism.
Upon completion of the investigation, it was found that Mason and his practices were compliant with state and federal laws regarding the separation of church and state. Because Mason is employed by the FCA and not the University of North Carolina, his job is privately funded and considered an optional service to those who choose to accept it.
The investigation was put to rest and Mason was allowed to continue functioning in his normal capacity for the university.
Mason has been fortunate enough to rub shoulders with the likes of UNC greats Phil Ford, Rasheed Wallace and Julius Peppers. And he's worked with some of college football's top coaches.
However, it's the young men that he works with on a daily basis that he enjoys most. It's the coaches and assistant coaches with whom he's developed relationships with over the last four years that he holds so close. It's those who appear at his camps and sermons that he treasures so much.
If you pay close attention on Saturday afternoons, you'll see him on the sidelines. Home or away, Mason is there in the trenches with the players he loves and the people who trust him implicitly.
You'll see past and present players speaking to and embracing him. You'll see him counseling a player through adversity. And you'll see him inspire all those who come in contact with him.
It's evident that Mason has earned his place at the University of North Carolina, where he has no intention of leaving any time soon.
"Where I see myself in five years," Mason repeated the question. "Right here, at UNC. I love the players, the students and their families. I love the people I work with. I love what I do here. God gave me the opportunity to serve and I'm just blessed to be here."
This article originally appeared on