UNC Football: Larry Fedora says he loves being at Carolina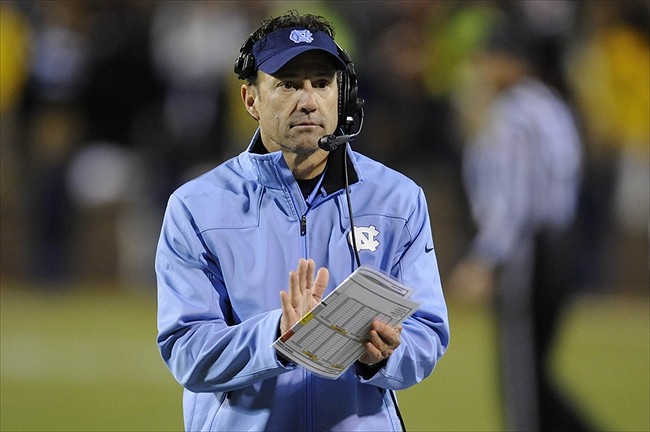 UNC coach Larry Fedora says he loves being at Carolina despite his name coming up in coaching vacancies
While the hype continues to build around North Carolina Tar Heels quarterback Mitch Trubisky and his draft stock, another member of the football team has some storylines as well.
And he's the most important piece.
Head coach Larry Fedora's name has been a hot topic among potential open coaching jobs including LSU. The Tigers are looking for a new coach to replace Les Miles and have Florida State's Jimbo Fisher at the top of their list.
If they don't hire Fisher, they could turn to interim coach Ed Orgeron. But sources say they have at least 2 more candidates at the top of their list. One potentially being Fedora, as they have already reached out to his representatives.
Then there is Baylor and possibly Texas.
With the Tar Heels getting ready for rival North Carolina State on Friday, Fedora ensured UNC fans not to worry. His focus is on the Wolfpack.
"My message to them is, 'Look, I love being here at Carolina. Don't worry about a thing; all we need to do is worry about winning on this Friday,'" Fedora said on the David Glenn Show. "If everybody will focus on that alone, we'll be in good shape."
You can listen to the entire segment below:
Fedora and the Tar Heels are prepping for their regular season finale against NC State with the chance to return to the ACC Championship Game. They need a win and a upset of Virginia over Virginia Tech on Saturday.
If the Tar Heels don't earn a spot in the ACC title game, their next and final game would be in a bowl.
More from Keeping It Heel
This article originally appeared on