UNC Football: Heels look to rebound against The Citadel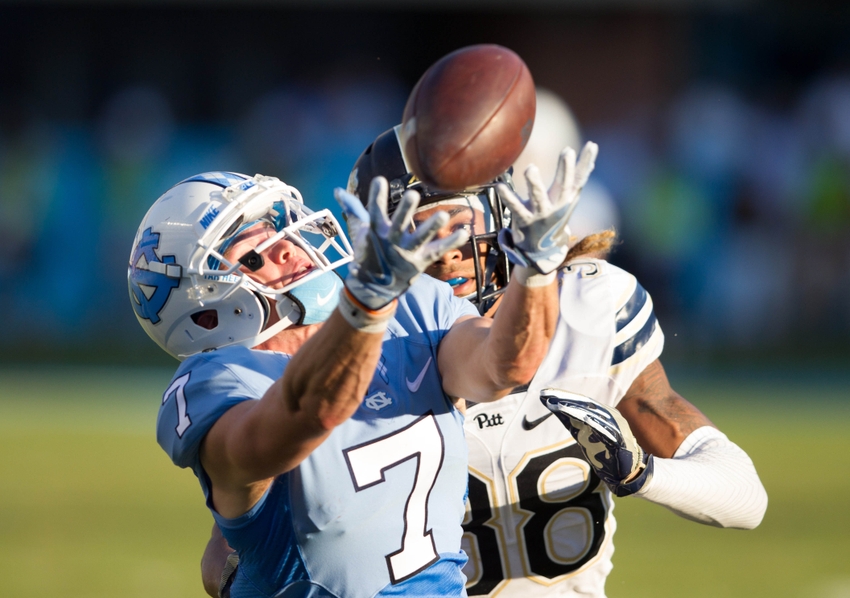 North Carolina will host an undefeated Citadel squad on Saturday, with questions, title hopes, and gut checks on the line.
UNC has a host of unanswered questions coming into their 11th game of the season.
One, what happened last Thursday at Duke, and was that a lack of heart or did the Blue Devils just flat out put it to them? Only they can answer that question.
Another question is how in the world is North Carolina somehow still in the hunt for the ACC championship? It is college football and anything can happen but UNC is living on a prayer at this point, and it will not be answered this week.
We could ask questions for hours, but Tar Heel fans want answers. Knowing the level of talent this team possesses on offense, it is difficult to understand why the Heels cannot get it going consistently. It seems they should have no problem.
Coach Larry Fedora stated that maybe the reason UNC lost last week is because they scored so easily on the first two drives.
Nevertheless, the Citadel is coming to town undefeated, unafraid and looking to do the same thing they did in Columbia, S.C. late last season.
This Citadel team, composed of many of the same members, marched into Williams Brice Stadium, and handed the Gamecocks of South Carolina a loss adding insult to injury.
You may say South Carolina was terrible last year, but they beat UNC. So, all I am saying is if they are not on their guard and ready to play, the Bulldogs might give them the fight of their life.
The Citadel, as a school, boast itself on being the best at whatever they do. They are determined to win at whatever they do, and have no quit in them whatsoever.
This year's team seems to have taken that attitude on to the football field more than ever before.
There is no doubt that they have played no real team of any significance, but they have put a beating on some teams.
They have squeaked past their opponent in a few games to get to their 10-0 record, but they are winning.
It hasn't been the prettiest of games in every outing for them this year, but they didn't become a cadet to be pretty.
What's at Stake?
For North Carolina, there are a few things.
First, with the the season, they have fallen from the AP top 25, and hold a 7-3 record.  After dropping the game last week, it is a must win to avoid a lackluster season.
Next, a loss to an FCS team would be devastating, not only to the program, but the fan base, bowl implications and so much more. Why are we talking loss? Because, it could happen if North Carolina does not come out of the locker room ready to play.
For the Citadel, They come in with an unblemished record, as already noted. They also boast the number six team in nation in FCS teams (just behind a 9-1 James Madison who has only lost to UNC), and beating the Tar Heels would without a doubt take them to number one.
The bottom line..
The Citadel will come to town with something to prove, but they will leave with their tails between their legs. The Heels are coming off of a bitter loss, and can taste blood.
The Citadel just happens to be in the way. They have rushed for over 3000 yards as a team this year, but that will not help on Saturday.
Here's what you need to know…
WHAT? The Citadel at UNC
WHEN? Saturday, November 18, at 3:30 p.m. ET
WHERE?  Kenan Stadium, Chapel Hill, N.C.
TV?  ACC Network Extra
RADIO? Tar Heel Sports Network. Jones Angell (play-by-play), William Henderson (analyst) and Lee Pace (sideline)
WEATHER? 61 degrees and partly cloudy at kickoff
ALL-TIME SERIES? UNC leads 4-0
LAST MEETING? UNC def. Citadel 40-6
BETTING LINE?  UNC  -34
PREDICTION? UNC wins 52-17
More from Keeping It Heel
This article originally appeared on