UNC Football: FOX Sports Bowl projections for Tar Heels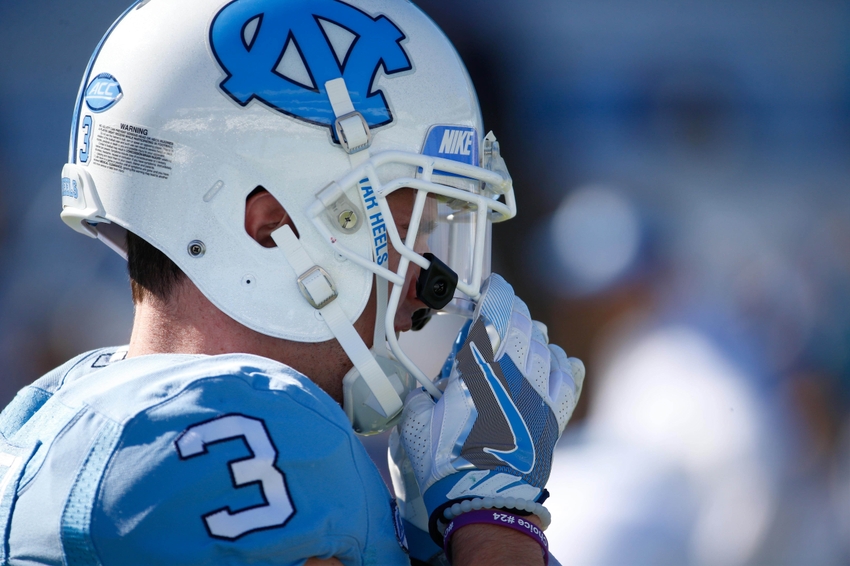 Will UNC end up playing in the 2016 Belk Bowl against the SEC? It's the most likely scenario
There are just two regular season games left in the college football season for the North Carolina Tar Heels.
With some help, they could make it back to the ACC Championship Game and extend their season to another game. But they will need Virginia to do something they haven't done in a long time by beating Virginia Tech.
With the season winding down, the bowl projections continue to release and it seems as if the Tar Heels are destined for the Belk Bowl.
In late October, we wrote about ESPN analyst Brett McMurphy projecting the Tar Heels and Tennessee Volunteers in the Belk Bowl.
But it might be a different SEC opponent instead.
FOX Sports predicts that the Tar Heels and South Carolina Gamecocks will meet in Charlotte for the bowl game.
The two teams met in the 2015 college football season opener in Charlotte with the Tar Heels losing a heartbreaker. That game essentially was held against the Tar Heels as the Gamecocks struggled to win the rest of the season.
For UNC, it will be another chance to show they can beat a SEC team. They lost to the Gamecocks in 2015 and then Georgia to open the 2016 season.
In a disappointing 2016 season that includes losses to Virginia Tech and Duke, this could be a high point if the Tar Heels can win the game.
It might also be a small step in continuing to build up the program.
If the Tar Heels do earn that ACC slot in the Belk Bowl, the game will take place on Dec. 29 likely with a kickoff in the evening. Stay tuned for more bowl projections for the Tar Heels.
More from Keeping It Heel
This article originally appeared on