UCLA wins BMW Crosstown Cup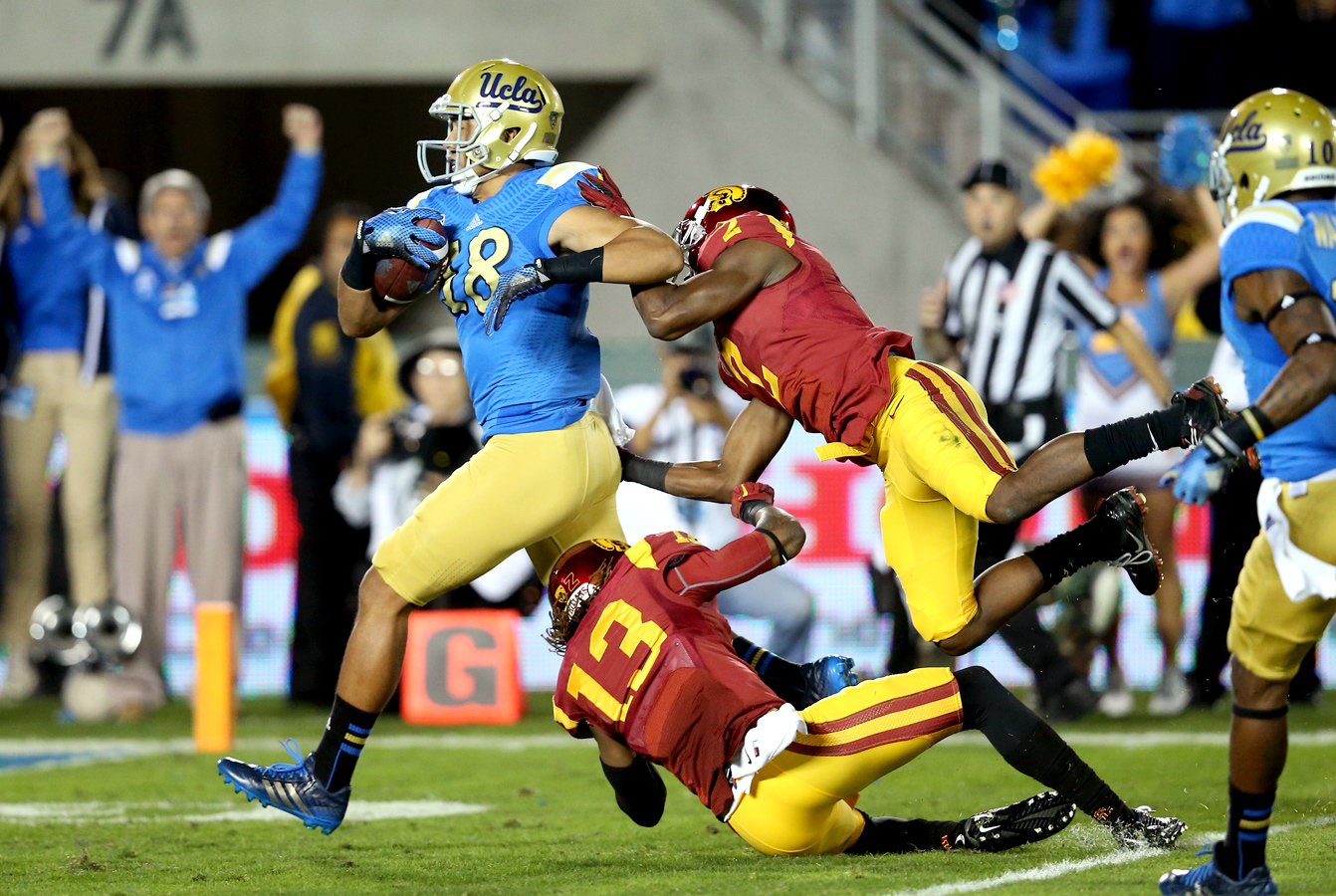 UCLA beats USC … again. Not only do the Bruins have three straight wins over their bitter crosstown rivals, but now UCLA can claim the coveted BMW Crosstown Cup, awarded annually to the athletic department with the most success against the other in head-to-head matches in all sports during an academic year.
Bruins Nation points out that technically the competition isn't over, what with baseball season still underway, and there's also postseason play. Still, the Bruins have the advantage, according to Bruins Nation.
"f the Trojans were to beat the Bruins to claim all ten points for baseball, the final score would be 90-90. Nevertheless, the Bruins would win the competition according to the tiebreaker rules. The first tiebreaker is based on regular season record in head-to-head competition; in 2014-15, the Bruins hold a 16-12 advantage over the Trojans in regular season competition."
There you have it. More bragging rights.
(h/t Bruins Nation)
Photo Credit: Stephen Dunn, Getty Images