UCLA vs Texas A&M: Go Joe Bruin Predicts the Game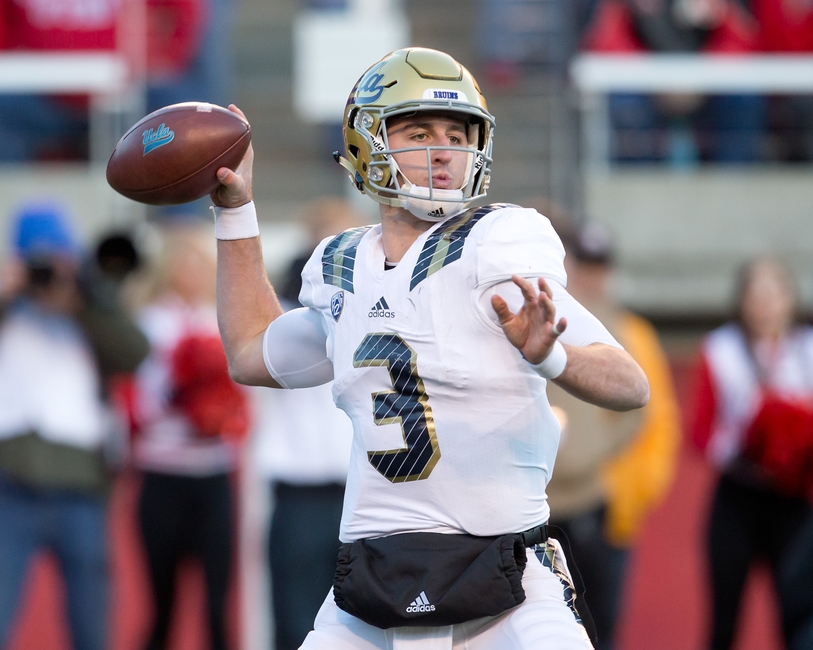 Go Joe Bruin returns one of our more popular game week features as we predict the game between the UCLA Football team and Texas A&M.
We are back, Ladies and Gentlemen! Go Joe Bruin has returned to game week preparations as the UCLA Football team is set to beginning their 2016 campaign.
With that, the wrioters of Go Joe Bruin have gotten together to make their predictions and give their analysis' of the game.
So let us gett started as Go Joe Bruin Predicts UCLA vs Texas A&M:
Michael Chavez
UCLA 30 – Texas A&M 20
Both teams take a few series to get their feet under them but the Bruins are able to run the ball more effectively and it's gets the offense rolling. Aggies able to move the ball but often stall in the redzone.
Aleks Dostanic
UCLA 35 – Texas A&M 31
UCLA starts off fast, while A&M struggles to get the run game going. Bruins are up 21-3 at the half, but end up giving up the lead and find themselves trailing 28-31 with 1:30 left in the game. Rosen leads the offense down the field and Soso Jamabo ends up running for a 20 yard TD to win the game.
Nathan Eberhardt
UCLA 17 – Texas A&M 9
The offensive line struggles to protect Rosen, but a productive run game takes the pressure off, and he opens up in the second half. UCLA's secondary make for a rough A&M debut for Trevor Knight, and the Aggie run game is subpar.
Michael Hanna
UCLA 21 – Texas A&M 24
UCLA's interior offensive and defensive lines show themselves to be works in progress as A&M corrals UCLA's running game and is effective enough on the ground itself to pull out a close win after a late JJ Molson missed field goal.
Jake Liker
UCLA 28 – Texas A&M 24
The Bruins get off to a hot start and win the turnover battle early on. Down 21-3 at halftime, the Aggies almost succeed at staging a comeback in the second half. But as a certain saying involving horseshoes and hand grenades will suggest, the Bruins go to 1-0.
Jake Merrifield
UCLA 27 – Texas A&M 23
UCLA runs the ball effectively and Rosen looks good in the new Amoeba Offense in a victory. On defense, the Bruins are able to corral Knight in his Aggie Debut and win.
James Puryear
UCLA 30 – Texas A&M 20
My prediction would be that UCLA will win if it can run the ball. I think A&M will score early on Mazzone wrinkles and then move less efficiently as the game goes on.
Todd Reeves
UCLA 20 – Texas A&M 17
I'm going against conventional wisdom. Both offenses struggle and its 10-10 at the half. UCLA gives up a TD pass to Kirk late in the 3rd but responds with a FG. Bruin run game wears down Aggie defense and they get a late TD from Jamabo.
Bill Shirley  (of What's Bruin Show)
UCLA 35 – Texas A&M 13
UCLA's new and improved defense outshines UCLA's old offense in College Station.
Ashley Tellier
UCLA 27 – Texas A&M 10
Texas A&M will start out strong, but the Bruins will tame the Aggies before it is too late. Also, stay tuned for some defensive touchdowns.
Mike Regalado
UCLA 28 – Texas A&M 21
The Bruins will have an interesting time dissecting the Noel Mazzone offense saying as they have seen it for the last four years.  But I think this game relies on is Josh Rosen on the offense and if they can get past that tough front seven of the Aggies.
Go Bruins!
This article originally appeared on