UCLA's D-Line loaded with NFL talent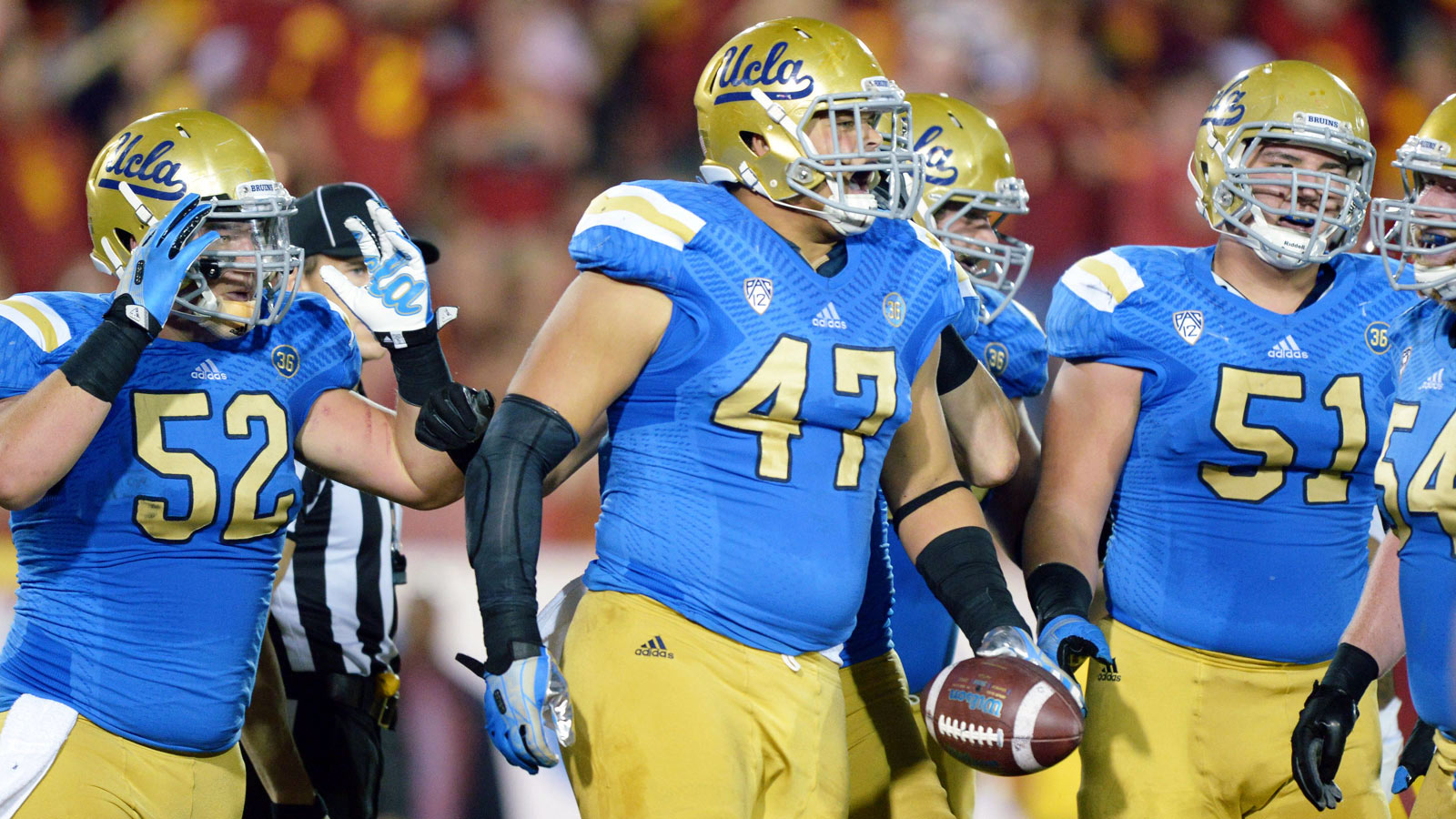 The talent was evident from the very beginning.
Eddie Vanderdoes and Kenny Clark pushed their way into the starting lineup as freshmen and have since wreaked havoc on opposing offenses. UCLA's defensive line has improved since their arrival and now the Bruins have cemented their place among the best as their careers begin to take off.
When it comes to the best defensive unit in the Pac-12, ESPN's Kyle Bonagura gives UCLA the nod for a variety of reasons.
"At the Pac-12 spring meetings, I posed this question to a head coach in the Pac-12. His response: 'If we're talking starters only, it's UCLA's defensive line. They've got two guys on a three-man front that will have long careers in the NFL.' He was, of course, talking about Kenny Clark and Eddie Vanderdoes," Bonagura writes. "So while the depth there remains somewhat a of question mark — where isn't it, though, in college football? — let's go ahead and trust a man I consider a pretty good authority on the subject."
Case closed.
(h/t ESPN)
Photo Credit: Kirby Lee, USA TODAY Sports