UCLA needs to clear up Adrian Klemm, Soso Jamabo situation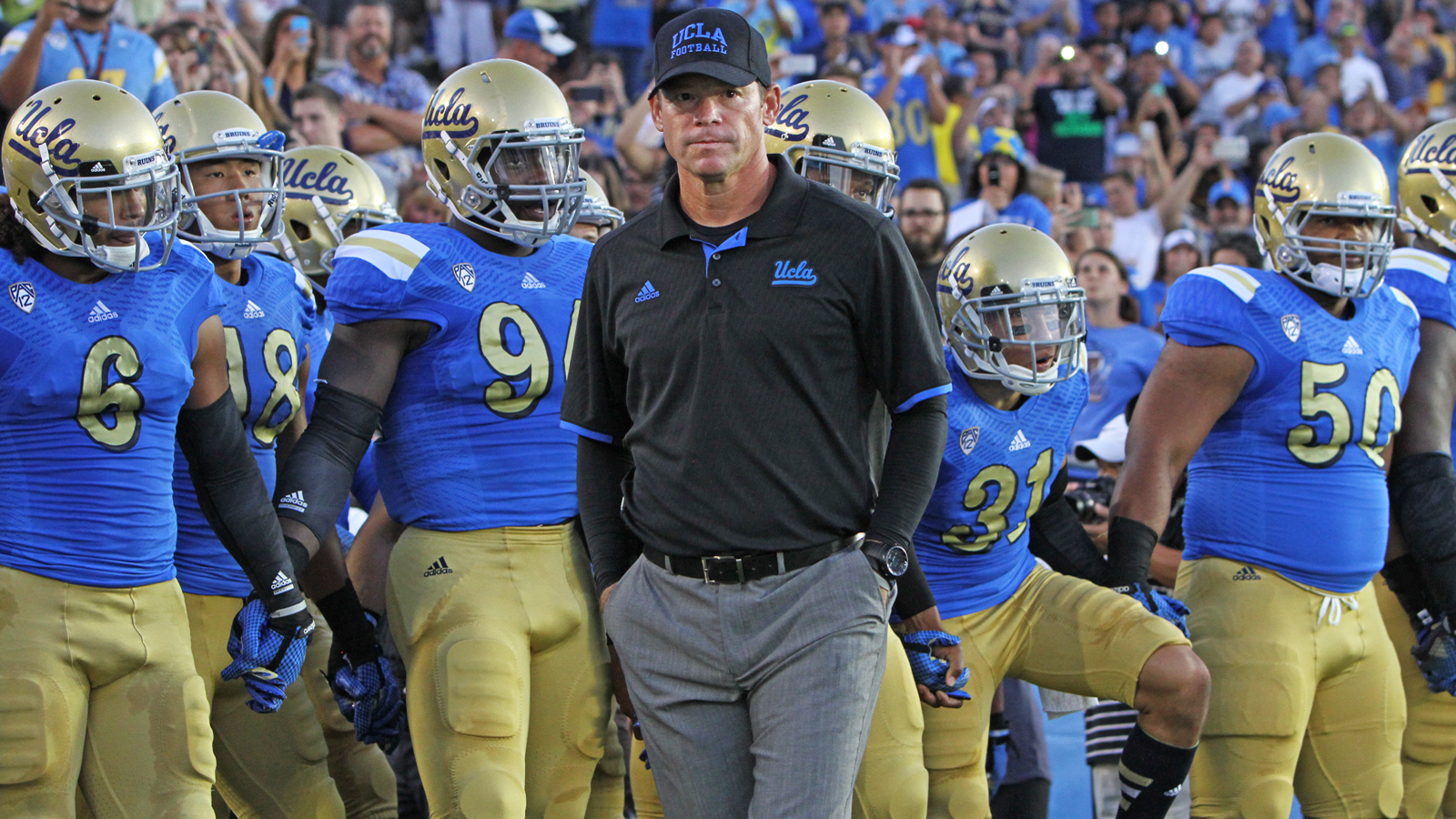 UCLA's spring game seems like long ago, and the offseason has reached a lull period as the Bruins await for fall camp in San Bernardino.
But there are several key points the Bruins must address this offseason. Jason Fray at Bleacher Report has an offseason checklist, and perhaps chief among the list is the serious situation involving associate head coach/recruiter Adrian Klemm and five-star signee Soso Jamabo.
"Offensive line coach Adrian Klemm has been suspended by the NCAA due to recruiting violations," Fray writes. "Mora cannot comment much on the situation, but suffice it to say, UCLA desperately needs him back.
"It was a ragtag effort during the spring, as various coaches and graduate assistant coaches filled in during Klemm's absence. Not only is Klemm a good coach, but he's arguably one of the best recruiters in the entire nation."
As if that wasn't already a big issues, UCLA also has to handle the serious situation involving Jamabo.
"Jamabo also ran into serious trouble, as he was arrested on an alcohol-rleated charge," Fray writes. "There has't been any update on his status since the incident. Jamabo was expected to compete right away for playing time as a true freshman.
"Should he still enter in June, the margin for error will likely be relatively thin."
Fray outlines the Bruins' need to shore up their depth and become acclimated to new defensive coordinator Tom Bradley's scheme. But it's safe to say the Klemm/Jamabo situation is probably first and foremost.
(h/t Bleacher Report)
Photo Credit: Kevin Carden, FOX Sports West