UCLA Football: What The Future Holds For The Bruins At Running Back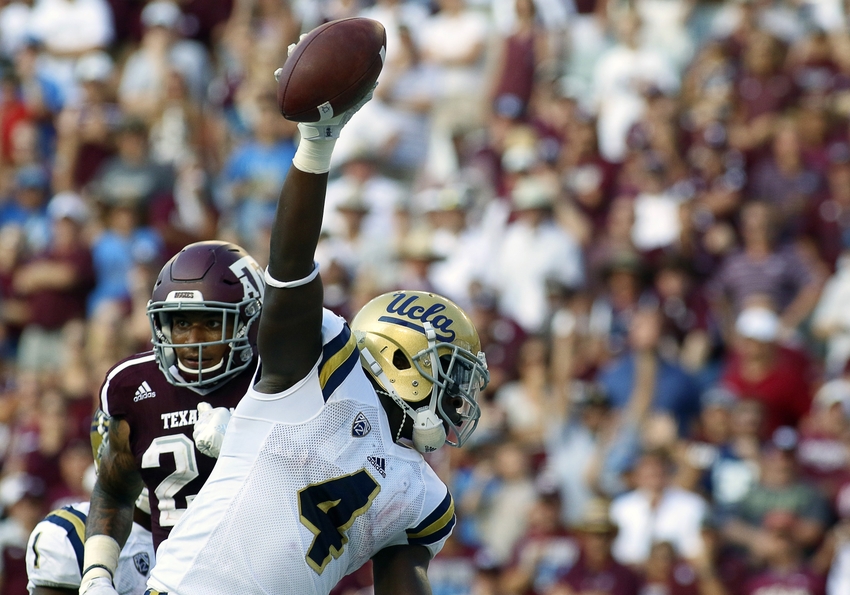 What was thought to be a strength of the UCLA Football team, the running backs didn't live up to expectations. How will this affect them going forward?
The UCLA Football team had a very underwhelming season running the ball, to say the least. They averaged a mere 84 rushing yards per game which ranked 127th out of 128 teams in the country.
The Bruins arguably have one of the deepest and most talented running back core in the conference, so the performance this season was unacceptable.
With Soso Jamabo, Nate Starks, Bolu Olurunfunmi and Jalen Starks getting plenty of touches, none of the running back could actually get open in space.
The play calling by then-Offensive Coordinator Kennedy Polamalu certainly did not help the running game, but with that many talented athletes it is pathetic to get basically nothing from them.
Last season, UCLA averaged about 5 yards per carry, whereas this season they were limited to 2.9.
Going forward, UCLA will have all of their running backs return next season and, as of now, there are no running back recruits committed to the Bruins.
With a new offensive coordinator taking over for UCLA next season, it will be very interesting to see how the new coach handles the running back logjam.
With all the talent this running back group possesses, the future looks bright at that position for the UCLA Football team.
The depth will also make a difference in the long run. Look for soon-to-be sophomores Jalen Starks and Brandon Stephens to have a bigger part in the offense next season.
There is no excuse as to why UCLA does not run the ball effectively, they have the depth and the talent to do so.
The change in personnel for Head Coach Jim Mora and the Bruins definitely improves their outlook on the running game for next season.
This article originally appeared on