UCLA Football: What A Win Versus Stanford Means For the Bruins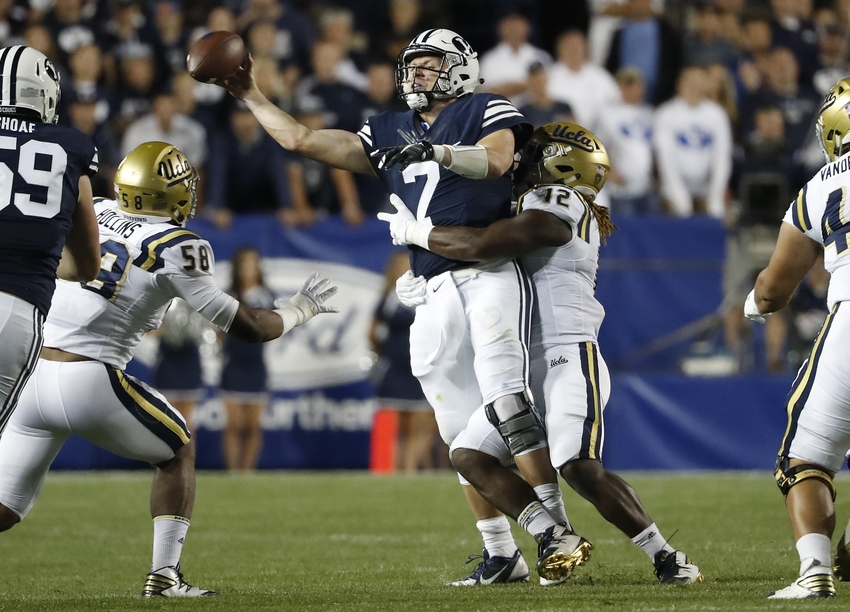 The UCLA Football team squares off at the Rose Bowl on Saturday against Pac-12 powerhouse, the Stanford Cardinal. The Bruins are winless in their last 8 games against their northern rival, so what does a UCLA win mean if they can pull it off?
Stanford is coming into this game red-hot, and led by no other than star running back Christian McCaffrey. He is undoubtedly the catalyst of the Cardinal, and he comes into this contest as their leading rusher, receiver, TD scorer and is also a popular favorite to win the Hesiman. McCaffrey is a bonafide star.
The UCLA Football team has also gained momentum since their season opening let-down loss at Texas A&M, coming off of wins against UNLV and in a tough environment at BYU.
This is the third game of the season, but it's arguably the biggest game of the season for the Bruins. This needs to be the game where UCLA makes a statement and gets over the proverbial hump.
Coach Jim Mora has done a great job at UCLA, but he is also winless versus Stanford. At some point, that needs to change and it could happen on Saturday.
UCLA definitely has the athletes on both sides of the ball to compete with Stanford. The defense needs to come up with takeaways, the running backs need a big game and the receiving corps needs to step-up for quarterback Josh Rosen.
A win against Stanford would definitely put the Bruins in a favorable position to win the PAC-12 South (albeit this early), but the Bruins cannot afford a slip-up down the road.
A win against any top 10 team is sweet, but beating Stanford would be even sweeter. A victory would also bolster the chances at UCLA making the College Football Playoff, but that will be determined later in the season.
The bottom line is that beating the Stanford Cardinal would make the Bruins resume look quite nice. But for Bruin fans, it would also be a huge sigh of relief.
This article originally appeared on