UCLA Football vs. USC: Go Joe Bruin Predicts the Game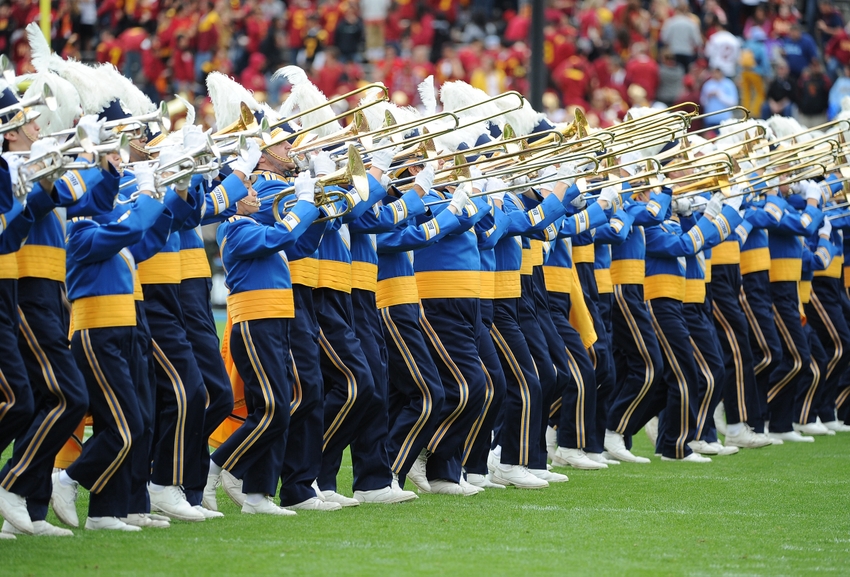 Go Joe Bruin's weekly get together to predict the UCLA Football game has some interesting takes as the ruins face crosstown rival USC.
It is rivary reek. Um, it is rivuvie weer. Rivolery weel, *clears throat*… IT IS RIVALRY WEEK! The UCLA Football team hosts the USC Trojans at the Rose Bowl and both have post-season aspirations, which makes this game a big deal.
For UCLA, they need to win this game and the next to become bowl eligible.
For USC, they still have a chance to win the Pac-12 South Division. So what will happen? Go Joe Bruin lays out several different scenarios as we predict USC vs UCLA!
Michael Chavez
The Bruin defense plays lights out for as long as possible but is exhausted by the 4th and the Trojans pull away. The only way this offense gets anything going is with a few wrinkles where QB Devon Modster comes in to run some read option and get us out of a few tight spots. Yes, he burns his redshirt but at this point he's needed. Takkarist McKinley has 2 sacks working against the lumbering beasts that are SC's offensive tackles while S Randall Goforth gets one interception. Kenny Young and Jayon Brown each get 10 tackles.
USC 28 – UCLA 14
Aleks Dostanic
USC QB Sam Darnold throws for 500 while picking up 200 on the ground for a combined 6 TDs. The defense we know and love decides to no show while the offense plays up to par. Mora punts the season away, and gets ready for his offseason extension
USC 52 – UCLA 0
Nathan Eberhardt
UCLA uglies up the game, but Mike Fafaul lacks the running threat to add a dimension to the offense. The defense hangs on as best it can but gives up a couple of big plays.
USC 24 – UCLA 14.
Andrew Goodman
In a game where UCLA has absolutely nothing to lose, I see the Bruins' D owning this game from the start while Fafaul makes a few key throws. My X-factor is WR Jordan Lasley. *ducks*
UCLA 24 – USC 17
Michael Hanna
USC 31- UCLA 13
The Bruins hold on defense but eventually break when put in compromised positions by an inept offense that isn't able to generate anything on the ground or through the air. The Ketchup and Mustard Brigade keeps the Victory Bell for another year and Jim Mora's season from Hell continues to unravel.
USC 31 – UCLA 13
Ashley Tellier
Yes, USC might be the favorite to win, but UCLA has nothing left to lose. This game will come down to the last minute as the Bruins leave everything out on the field to win the only game that still matters.
UCLA 28 – USC 27
Mike Regalado
Takkarist McKinley will drop Sam Darnold, Barr-Barkley style. Mike Fafaul will channel John Barnes. Jim Mora will bring the magic of Bob Toledo. At the exciting conclusion, Jayon Brown will intercept whatever backup USC puts in, solidifying a UCLA victory in the final minute.
*Drops mic. On his foot. Breaks toe. Forced to watch the Crosstown Showdown on his couch because he cannot walk. The UCLA faithful party. He can't. He finishes the latest season of 'Bob's Burgers' on Netflix all by himself.*
UCLA 13 – USC 9
Go Bruins, FOREVER!
This article originally appeared on