UCLA Football vs. Oregon State: Three Keys to Victory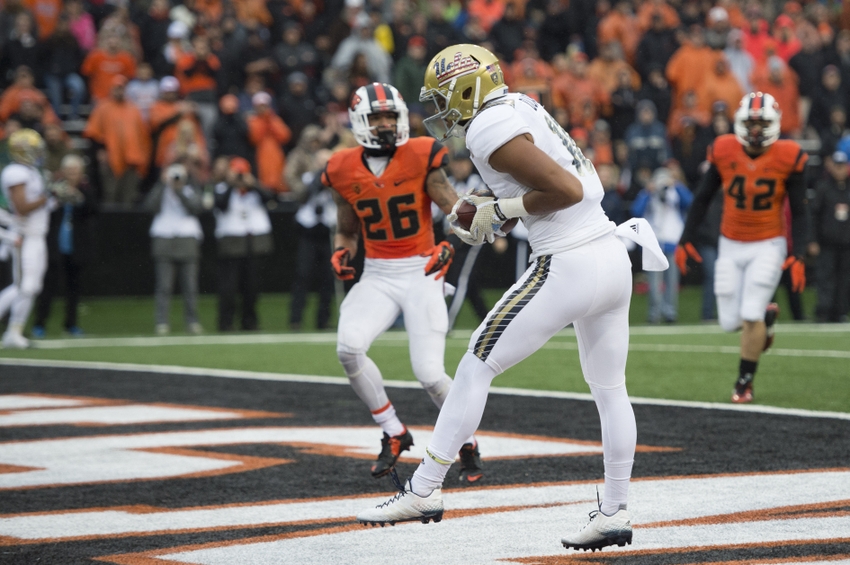 UCLA Football will host Oregon State at the Rose Bowl tomorrow. Will the Bruins finally win again this season?
If I were writing about this UCLA Football vs. Oregon State matchup last year, I would perhaps caution the Bruins to not be too harsh against the Beavers. In case you might not remember, last year UCLA demolished OSU 41-0.
Instead, this year, we get to worry if this will even be the last game the Bruins could possibly win this season. Although UCLA is favored to win this game, the truth is that a win is not at all certain at this point.
So what will the Bruins need to do to secure their first win since October 1st?
Fafaul Should Pass to UCLA Players
This one should be obvious, right? The UCLA quarterback should be throwing the ball to the other UCLA players, hopefully to those in receiving positions.
But redshirt senior Mike Fafaul might not have that message so clear in his head. The backup QB has registered 9 interceptions in just four games with the UCLA Football team. Yes, 9.
The Beavers are also playing with a backup quarterback, Marcus McMaryion. McMaryion has also played in and lost his last four games with OSU, but unlike Fafaul, he only has 4 interceptions.
Fafaul's turnovers have been hurting the UCLA Football team's chances to win games (and I didn't even get into his fumbles!). If he can keep his air game clean this Saturday, that should at least help the Bruins take better control of this matchup.
Let the Defense Have Some Fun
Oregon State is a smart team. The Beavers are a bit lopsided due to injuries, but they know how to use their weapons appropriately.
If the running game is more feasible, they'll run all day long. If passing is getting more traction, they'll throw to anyone available, even the running backs.
OSU's ability to utilize its offense in this manner could be hard to prepare for. However, the UCLA defense has shown us this season that they can be fun to watch, especially when they're not spending most of their time on the field.
If the UCLA Offense can take longer, scoring drives, the defensive players will be more rested and sharp when their turn to show up comes.
Let's Get the Run Game Going, Finally
Oregon State, on average, allows more rushing than passing yards per game. If there was ever a chance for the Bruins to get their running game going, this is it.
The mystery as to what's going on with the UCLA backs continue. Admittedly, the Bruins did run the ball a bit more in their last game against Colorado. But Soso Jamabo barely punched in 66 yards in 23 carries, Nate Starks had 0 yards in one carry, and QB Fafaul had -19 yards in five scrambles.
Clearly, the run still isn't working. The talent is certainly there, but critics question the use—or lack thereof—of running backs (where is Bolu Olorunfunmi?) and the offensive line's inability to give the runners some room. The OSU game presents a clear opportunity to finally turn things around.
If the UCLA Football team can clean up its passing game, give the defense time to rest, and finally get the run game going, perhaps the Bruins will remember what it's like to win again.
This article originally appeared on