UCLA Football vs. Oregon State: Go Joe Bruin Predicts the Game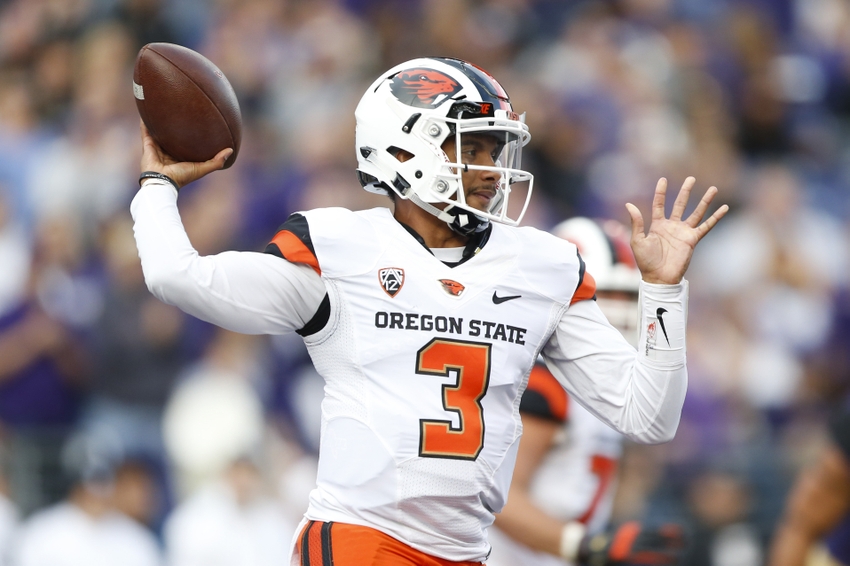 Go Joe Bruin once again gets together to predict the next game for the UCLA Football team, which just happens to be against Pac-12 North cellar dweller, Oregon State.
The UCLA Football team has three games left and must win all to become bowl eligible.
That journey begins at 6 p.m. PT at the Rose Bowl against Oregon State.
Last season the Bruins shut out the Beavers in Corvallis. Will the same thing happen this year? GJB tells you!
Michael Chavez
I see our defense having another impressive outing led by the front seven but they had better not get lulled to sleep because the Beavers have big time weapons outside in Victor Bolden and Jordan Villaman. Our offense somehow gets into a groove with more zone running and much more Bolu Olorunfunmi instead of power plays with Soso Jamabo.
UCLA 21 – Oregon State 17
Nathen Eberhardt
UCLA thinks it can let its guard down against the worst team in the conference, but the Beavers have been steadily improving on both sides of the ball. The Beavers stun UCLA at home, all but ensuring UCLA's first 3-win season since 1989.
Oregon State 17 – UCLA 13
Michael Hanna
Oregon State is a vastly improved team from last season, when it was shut out by UCLA, but it is still a talent deficient squad. Despite the coaching advantage they have at head coach with Gary Andersen over Jim Mora, the Bruins' talent will win the day as they squeak out a rare win over the Beavers at the Rose Bowl.
UCLA 20 – Oregon State 17
Jake Merrifield
UCLA 17-13
UCLA has another sluggish offensive performance, but breaks the losing streak with a much needed win.
UCLA 17 – Oregon State 13
Matt Wagner
It is certainly very difficult to make a prediction on the Bruins, given their inconsistency in many parts of the game, but UCLA could still come out on the top based on sheer talent alone. Hopefully the Bruins do not disappoint on Saturday, but we shall see. Here's hoping the Bruins pick up a much-needed win.
UCLA 13 – Oregon State 10
Mike Regalado
The Bruins are tired of losing and prove it by starting the game strong.  But then they UCLA it up. An early lead makes them complacent and Oregon State retaliates with a few scores of their own.
UCLA picks it up late and wins in a big "sigh of relief" moment.
UCLA 24 – Oregon State 14
This article originally appeared on