UCLA Football vs. Oregon State: Game Day Info – TV, Radio, Live Stream, Odds and More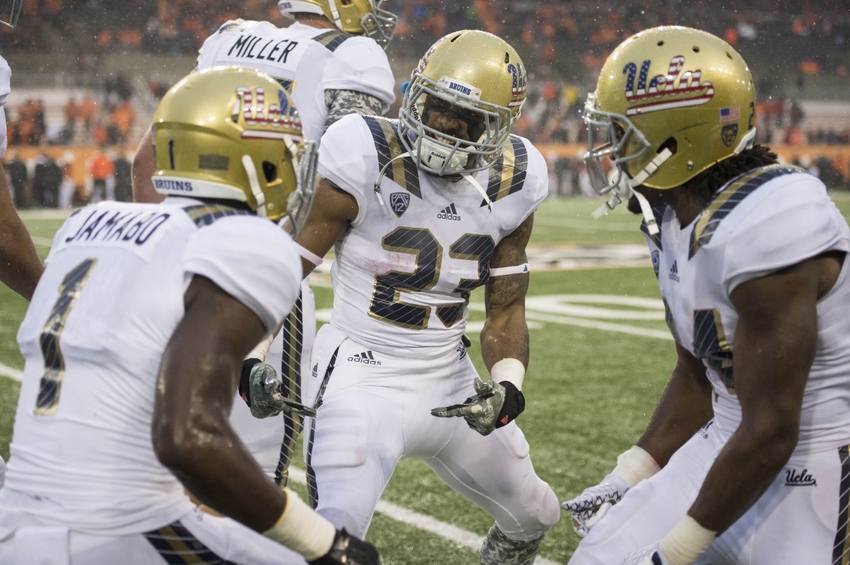 Here is all of your game day information for everything regarding the UCLA Football and their do-or-die game against Oregon State, including TV, radio, odds, history and more.
The UCLA Football team needs three wins to become bowl eligible. They have three games remaining starting today with Oregon State.
Though the Bruins blanked OSU last season, this year has proved to be far trickier, especially with the Beavers on the rise. So how with this game turn out?
Here is all you need to know about UCLA vs. Oregon State:
Location: Rose Bowl, Pasadena, CA (Cap.: 92,542)
Kickoff: 6:00 p.m. PT
Ticket Information: UCLABruins.com
TV: Pac-12 Network
Live Stream: Pac-12.com
Radio: AM 570 (Los Angeles)
Internet Radio: Tune-In/IMG Network
Satellite Radio: Sirius 93, XM 198
Betting Line: UCLA -10.5, O/U: 50.5
Weather:

Go Joe Bruin Headlines:
Records: UCLA 3-6, 1-5 (5th South Div.), Oregon State 2-7, 1-5 (6th North Div.)
Last Game: #15 Colorado d. UCLA, 20-10 | Stanford d. Oregon State, 26-15
Head Coaches: UCLA – Jim Mora, Oregon State – Gary Anderson
Rosters: UCLA, Oregon State
History:
Despite the fact that their battles started in 1930, UCLA and Oregon State have not had the fiercest rivalry. In fact, it is quite possible that both teams apologize profusely after making a big hit on the other team. While that is unconfirmed, it should be noted that UCLA under Jim Mora is 1-1 against Oregon State. Mora's very first loss as the head of the Bruins came against a Mike Riley-led Beaver team that beat UCLA 27-20 at the Rose Bowl in 2012. UCLA got revenge last season when they pummeled OSU 41-0 in Corvallis.
Stats provided by Winsipedia
UCLA leads the series 41-16-4
UCLA holds the current win streak at 1 game (2015)
UCLA's largest margin of victory – 61 points, 61-0 in 1954
Oregon State's largest margin of victory – 48 points, 55-7 in 1999
UCLA's longest win streak, 7 games from 1949-55
Oregon State's longest win streak, 2 games from 1940-41
In the last meeting, UCLA defeated Oregon State, 41-0 (2015)
Previews and Predictions:
Go Joe Bruin Predicts the Game
Go Bruins!
This article originally appeared on