UCLA Football: This Is Just the Beginning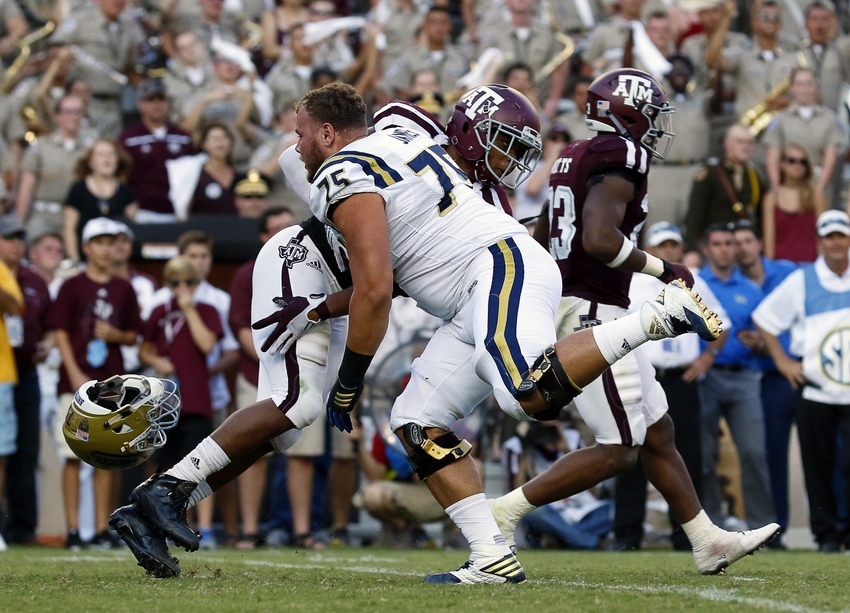 UCLA Football lost its first game of the season against Texas A&M. What now?
Every UCLA Football fan out there probably feels like they've been knocked out by a farmer or a rancher—that's what "Aggie" stands for, right?
UCLA got a lot of buzz during the pre-season. The team had lost several key players to the NFL draft or graduation, but this was the year all the pieces would finally fall in the right place.
Except, they sort of didn't.
UCLA should have come out swinging at College Station. Instead, we saw a team that was sluggish in defense and failing to connect in offense. There were some glimpses of what we all want UCLA to be, but the miscues were just too overwhelming.
Does this sound familiar? It should because this felt eerily similar to last season.
After Head Coach Jim Mora had faced a decline in season wins last year, it was expected that he would make the changes necessary to improve. But after game 1, Bruins all around were left hanging for more.
Coming into this season, it was clear the offensive line could be an issue. In the game against Texas A&M, it was obvious we were being too hopeful. The O-line is a serious weakness for the Bruins, and every single team UCLA plays moving forward will exploit that.
Either one of two things need to change quickly: the linemen need to block better (or at all) or the wide receivers need to open up quicker. Of course seeing improvement in both of those things would be great, but this is UCLA we are talking about; let's not get our hopes up.
The defense, on the other hand, did not look very athletic. This is of course an unfair assessment because losing Myles Jack meant losing the best defensive weapon in the game. No, really, just ask the Jacksonville Jaguars what they think so far.
But the loss of Jack aside, still, some of the linebackers that shined last year, did not seem to be at the same speed or strength level against the Aggies.
The secondary looked good, but as with anything else, there's always room for improvement.
There are a few things that present a silver lining for the Bruins.
First, there were fewer penalties in the season opener. Second, the special teams crew looks solid. J.J. "Money" Molson is the real deal, and now we don't have a need to let non-kicking players punt for the Bruins.
Yes, UCLA struggled returning kicks, but that's just something else to improve on.
Finally, and likely the most important point, this was just game one. No, this isn't about making excuses for Mora & Co. The game against Texas A&M was ugly. Everyone agrees. But this is just the beginning. And for better or for worse, there's plenty of UCLA Football yet to come.
Go Bruins!
This article originally appeared on