UCLA Football: The Not So Fierce Rivalry With Utah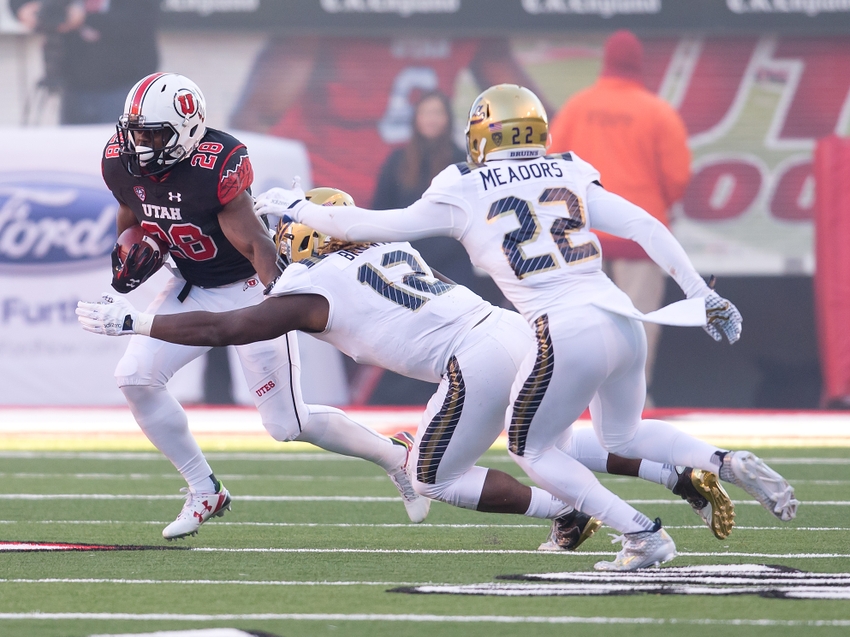 The UCLA Football team takes on a the fierce Utah Utes today in a rivalry that really has not developed into one.
In the last five years, the Utah and UCLA football teams have had some epic battles since the Utes joined the Pac-10/12. It started in 2011 with a 31-6 smashing of the Bruins by the Utes in Rick Neuheisel's fnal year.
In the next season, in current head coach Jim Mora's first year, the Bruins grinded out a 21-14 victory at the Rose Bowl. The was a hot midday affair that developed as slowly as this rivalry has.
In 2013, things seemed to be kicked up a notch when the Bruins went to Salt Lake City on a cold, rainy, snowy night that had the UCLA defense pick off Utah QB Travis Wilson six times.
That games ended with a game-saving interception from true freshman Myles Jack.
The next season was a different story. Utah had their revenge at the Rose Bowl in a game where the Utes sacked UCLA QB Brett Hundley 10 times. That game hurt because a win could have propelled the Bruins well into the Top 5 in the country, but once again, the Bruins could not get a "W" in the most crucial of games.
That led to last season in the SLC where both teams needed a win to stay alive in the Pac-12 South race. It was a defensive battle as both offenses struggled to score, but UCLA squeaked out the win.
It seems UCLA and Utah have had the makings of a fierce rivalry, but when you take a closer look, there does not seem to be any animosity between the two schools.
For the most part, Utah and UCLA seem to be two Pac-12 schools that may actually root for the other team when they are not playing each other. Aside from a few outliers, Bruins and Utes fans can coexist very well.
Though you might see a back and forth defensive battle today, and even if there are a few scraps taking place in the game, both teams will continue on with a certain level of respect. Though I would love to see UCLA beat the Utes and run the table to capture the South Division, I, and I am sure a few other Bruin fans, would not mind if Utah went on to take the division. But that is just my opinion.
This article originally appeared on