UCLA Football: The End Is Finally Here, 2016 is Over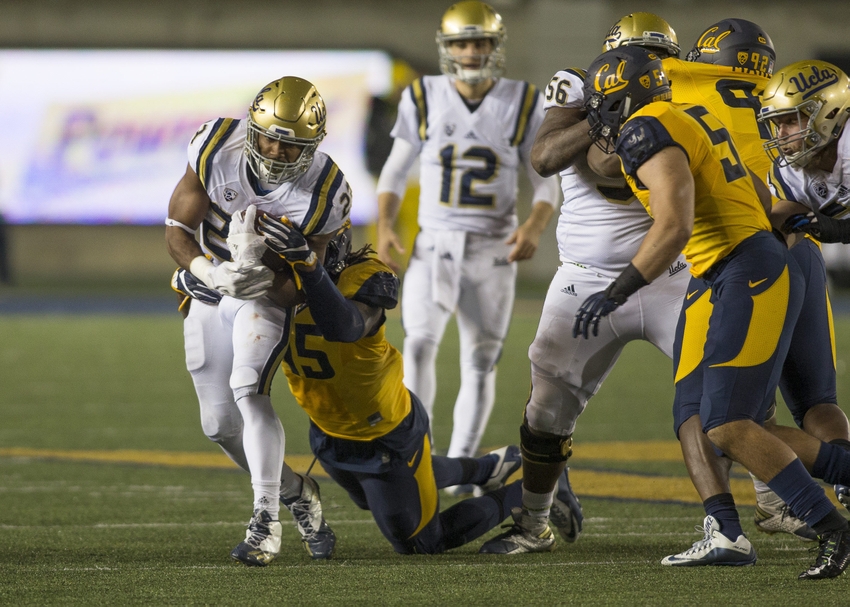 The end has finally come for the UCLA Football team as their merciless season terminates with a 36-10 loss to Cal.
This is the end/Beautiful friend/This is the end/My only friend, the end
Of our elaborate plans, the end/Of everything that stands, the end
No safety or surprise, the end/I'll never look into your eyes… again
Lyrics from "The End" by The Doors
It is the end for the UCLA Football team. Finally. This season was one that nobody expected. They were suppose to win the Pac-12 South Division, not fall short of becoming bowl eligible.
It is one that ends in heartbreak and many questions about the future of this team. UCLA finishes 4-8, the worst in Jim Mora's five years. There was much disdain for Mora after last season when they finished 8-5, a winning record.
The disdain is at an all-time high after this season of disappointments. They went 2-7 in conference, they lost starting QB Josh Rosen, they couldn't run to save their lives and they were brutalized by USC, again. The victory bell will not be blue for yet another season and that burns.
This is the end, beautiful fans. UCLA Bruin Jim Morrison knows all about that. UCLA's elaborate plans for a power game, over. Their dedication to a certain type of offense, over. We were not surprised with what they failed to do, especially late in the season. That is not a good way to run a football team.
They were predictable. They were not motivated. They were not ready. Just like they have been all season long, they had no fight, fight, fight.
So how do they go into next season? What issues will be addressed in the off-season? Receiving, rushing, O-line, time management, roster management?
It hurts right now. It hurts a lot. Especially since we do not know what will happen in the future. We had some good times. It was fun, but right now things are in turmoil. Things have to improve.
Can they do that though? That depends on how much Jim Mora wants to avoid the end… of his tenure in Westwood.
This article originally appeared on