UCLA Football: The Bruins Lose In Frustrating Fashion, Again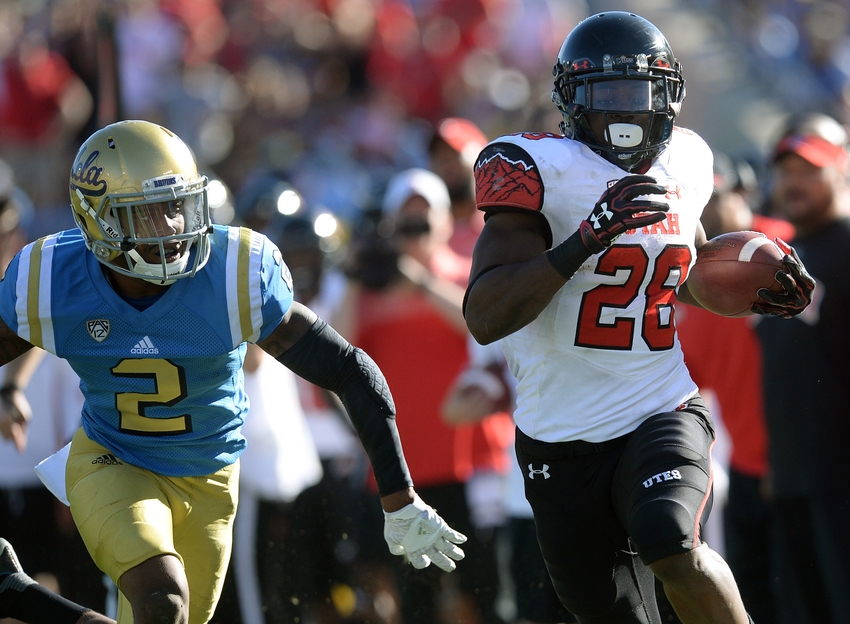 The UCLA Football team lost to the Utah Utes in another game that was close, but as we know from this season, close does not count. Close gets a seat hot.
It is just past the middle of season and it is essentially over for the UCLA Football team. The Bruins had every chance to beat the #19 Utah Utes and failed to capitalize.
It all started very early in the first quarter. In the first three and a half minutes, to be exact. Utah's Cory Butler–Byrd ran the initial kickoff back 99 yards for a touchdown. Fantastic. Utah puts points on the board and their offense had not even snapped the ball yet.

52

45
It got bad real quick for UCLA. After three plays, the Bruins fumbled the ball giving it back to the Utes who needed four plays to put seven more points on the board. But then it got better for UCLA.
Inexplicably, the Bruins then put up 21 unanswered on Utah to end the first quarter with a 21-14 lead.
Then the frustration sat in after the half (if it hadn't already).
This roller coaster of a game was just getting started. Utah then made some quick adjustments and not only shut out the Bruins in the second quarter, but added 13 more points to take a 27-21 lead into halftime.
Then the frustration sat in after the half (if it hadn't already).
Back up quarterback Mike Fafaul connected with Nate Iese for a 50-yard strike to start the half. Utah immediately answered back with a touchdown on the next drive. UCLA then gave their retort in the form of a 75-yard touchdown reception from Jordan Lasley.
If you are keeping count, the game was tied at 35 by that point.
Utah then ended the third quarter with a field goal and a 64-yard rushing touchdown from Joe Williams, putting the Utes up 45-35.
Williams was not done either. After a Bruin field goal, he ran another touchdown in from 55-yards out. Where was UCLA's rush defense in this game? No clue.
Because of their absence, Williams was able to capture the Utah all-time single game rushing record of 332 yards.
Surpringly, with Utah going up 52-38, UCLA was not out of it, but we have read this script before.
Fafaul was able to march the Bruins down field for his 5th touchdown of the game to make it 52-45,  but poor play calling and time management had time work against UCLA in their next and final drive, and like sands in the hours glass, the Bruins' hope for an upset vanished.
Yes, UCLA fought hard to the end in another close game, but close isn't good enough. Not anymore. Now Head Coach Jim Mora has a lot to answer for.
This article originally appeared on