UCLA Football Recruiting: 3-Star OL Ronald Rudd Decommits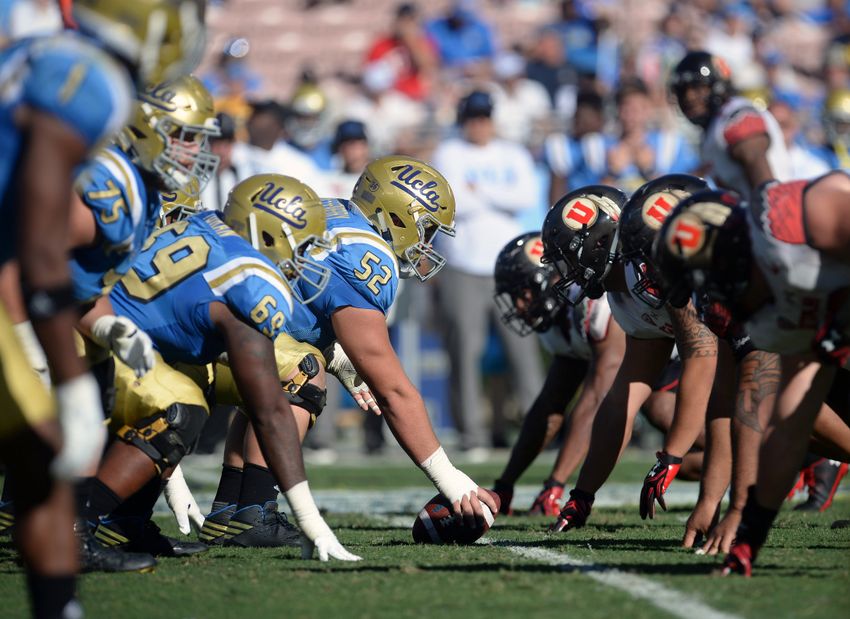 The already shaking 2017 UCLA Football recruiting class just got a bit thinner as JUCO transfer Ronald Rudd III has recommitted from the Bruins.
The UCLA Football team is already having a spot of trouble with recruiting this year, but Sunday night saw another blow to their efforts to bring in a solid class for 2017.
Three-star OL Ronald Rudd III (Chaffey College/Rancho Cucamonga, CA) has decommited from the Bruins, leaving UCLA with only two offensive linemen committed to the 2017 class, 3-star Kanan Ray and 3* Jaxson Kirkland.
UCLA has already taken several hits in this cycle as they have lost out on several highly rated high school players such as Hunter Echols, Rahyme Johnson and Rhedi Short.
This latest decommitment shows that the Bruins still have a long way to go in building up their 2017 class. This summer was a bit strenuous for UCLA but bounced back right before the start of the season. After losing several commitments, the Bruins have had eight prospects commit since the start of August.
Currently, the Bruins only have 9 players committed to the 2017 class. For your information, National Signing Day in on Wednesday, February 1.
— Ronald Rudd III (@bigtymeballa000) December 12, 2016
With NSD only a month and a half away and the Bruins coaches out recruiting due to the short season, hopefully UCLA can turn this class into something worthy of Head Coach Jim Mora's previous classes.
This article originally appeared on