UCLA Football: Josh Rosen Has Successful Shoulder Surgery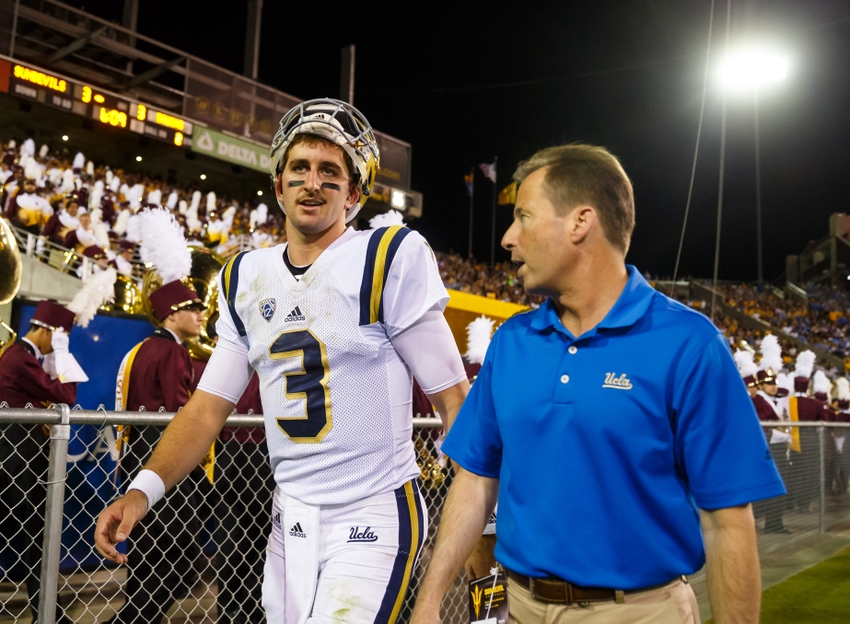 A report has come out that UCLA Football sophomore quarterback Josh Rosen had successful surgery on his nerve-damaged shoulder on Monday morning.
This morning, Bruin Report Online, via UCLA Football, reported that sophomore quarterback Josh Rosen had outpatient surgery on his throwing shoulder and should make a full recovery.
The surgery was done by Dr. Ranjan Gupta, Professor of Orthopedic Surgery at UC Irvine. There is no time table for his return.
Rosen has not played since he was gang-sacked in the 4th quarter of the Arizona State game back on October 8. Since then, backup Mike Fafaul has taken over. Unfortunately, the Bruins have lost the four games he has started.
Rosen ends his sophormore season with 1,915 passing yards, averaging 319.2 per game with 10 TDs and 5 interceptions.
With Rosen out, Fafaul will lead UCLA in their last three games of the season at home against Oregon State and USC and ending 2016 up in Berkeley against Cal.
Hopefully Rosen can have a quick and speedy recovery because he is going to be needed next year as the Bruins look to improve on this underachieving season.
This article originally appeared on