UCLA Football: Jim Mora Opens Up About Josh Rosen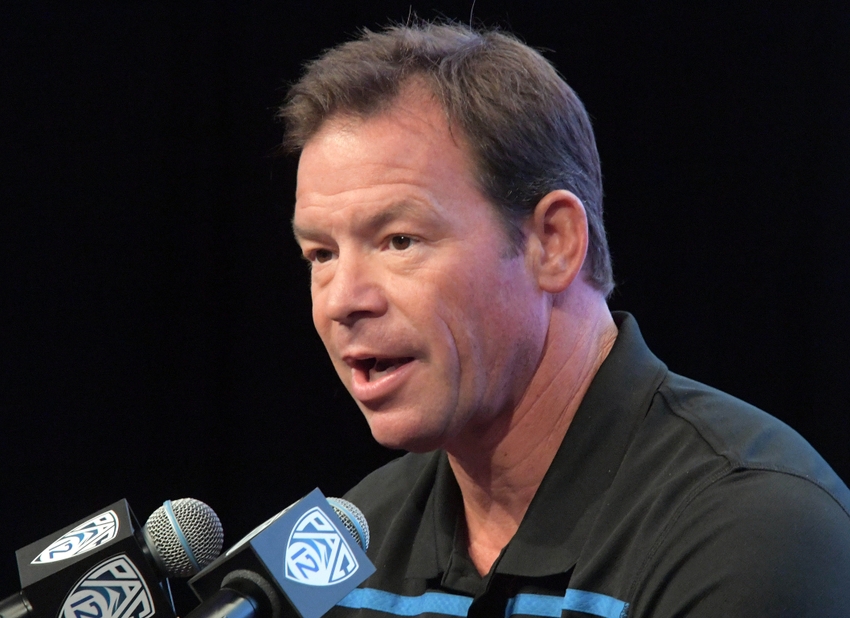 UCLA Football Head Coach Jim Mora finally opened up about quarterback Josh Rosen who us recovering from successful shoulder surgery.
Jim Mora has had some awkward encounters with the media when answering questions about his players, mostly in regards to injuries. With questions surrounding starting quarterback Josh Rosen and his injured shoulder, Mora has been especially "smug" (his word) in regards to the information he decides to release.
On Monday, Mora finally opened up about Josh Rosen who was ruled out for the season last Thursday. Rosen had successful surgery on his shoulder on Monday.
Overall, he is happy he can talk about it openly and get Rosen ready for 2017.
Mora also addressed that fact that some may think his answers are a bit "smug". Mora said he would "take any hit or criticism" for his players in the way he answers questions because it is to protect his players.
Watch Mora in his press conference below. The video comes from UCLA Football.
Watch: Coach Mora discusses Oregon State prep and Josh Rosen. pic.twitter.com/WtAYsmfw9S

— UCLA Football (@UCLAFootball) November 7, 2016
When asked about specifics, and he did not comment because, once again, he is "not a doctor". These questions were in regards to when Rosen can throw again and when he might return. Mora did not give specifics and does not have a timetable.
When asked if his injury was career-threatening, Mora answered with a confident, "No, absolutely not."
Mora was able to sneak in about a minute talking about Oregon State (he mostly spoke on how practice will be good this week in preparation) and the alternate jerseys the Bruins will wear in that game.
This article originally appeared on