UCLA Football: Injuries Have Been Minimal Compared to Previous Camps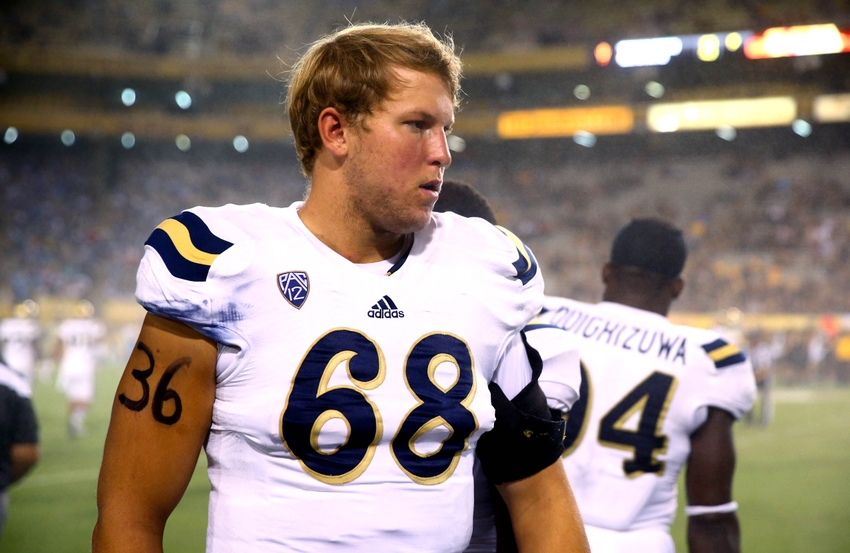 The UCLA Football team has had a few minor injuries durging fall camp which is different from previous seasons. Because of this, UCLA should have a strong start to the season (knock on wood).
At the beginning of this latest fall camp, UCLA Football fans feared what injuries may come. Injuries occur all the time, but it's been different with the Bruins.
This is because UCLA has had several noteable injuries every fall camp during the Jim Mora era.
Yes, injuries are a nuisance and can happen at anytime, but the worst may be when they occur before the season which limits a team's roster for the season opener. Sometimes the injuries are so severe that coaches have to change their approach to the season entirely (or at least the first few games).
Injuries have plagued UCLA the last several seasons, having them unable to field several very good players and execute their game plan accordingly.
For UCLA, it has been especially disconcerting when the offensive linemen go down (and there have been a lot), limiting the potency of the offense.
Last season the Bruins had a scare when Jake Brendel, Alex Redmond and Conor McDermott all went down with injuries in the same day, though none of them were long-term. Still, having three backups play with the 1s, even for a few practices, is not exactly how a coach wants their team to prepare for the season.
The year before that, Brendel suffered a sprained knee in fall camp which kept him out of the season opener at Virginia. That was the first game where Brendel was not snapping the ball to QB Brett Hundley in the two years they worked together.
Needless to say, his presence was missed in a not-so-stellar O-line performance. The Bruins escaped from from Virginia with a 28-20 win.
In that same camp, the Bruins lost a big man Simon Goines, who had been constantly battling injuries and was out for his second straight fall camp. UCLA started the season without Goines, and it eventually came out in October of 2015 that he would be forced to medically retire from football.
It is different this season as the UCLA Football team has been relatively healthy. With the injuries they have sustained, the majority are rather small.
The three biggest ones are Jacob Tuitoti-Mariner who is taking anti-biotics for appendicitis and Deon Hollins and Cameron Griffin who are suffering from concussion-like symptoms and are mostly likely out for the season opener against Texas A&M.
Other than that, the Bruins are dealing with a few tweaks, strains and soreness which should not affect the injured players by the time the season officially starts on Saturday.
Most importantly, the offensive line is in tact. So far there have been no set backs (cross your fingers) to the big men upfront. With the Bruins looking to add power to their schemes and trying to protect their stud QB Josh Rosen, having all five starting O-linemen ready is a big deal.
Still, injuries can happen at anytime during the season, Myles Jack, Eddie Vanderdoes and Fabian Moreau know all about that. But for a team to enter the season healthy is promising.
For UCLA Football, their fans and their coaches, it is a sigh of relief.
This article originally appeared on