UCLA Football: Bruins Open as Favorites vs. Oregon State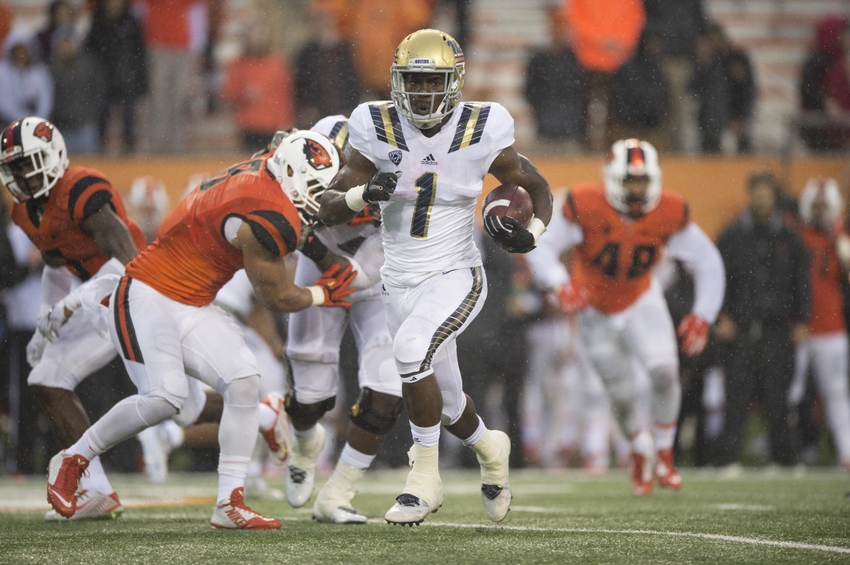 The UCLA Football team are favorites heading into their game with Oregon State, a team that has been in the cellar of the Pac-12 North for the last several seasons.
Las Vegas has the UCLA Football team opening wan 13.5 point favorites against the Oregon State Beavers. UCLA and OSU play next Saturday, November 12 at 6 p.m. PT at the Rose Bowl.
The Bruins have had a disappointing season thus far and was recently put into place by Colorado. UCLA had a 10-7 lead at halftime of that contest, but was unable make anything happen in the second half as the Buffaloes shut out the Bruins for the 20-10 win.
UCLA needs to win their final three games to become bowl eligible. That will be a tough feat, especially with USC and Cal ending the season for UCLA after Oregon State.
The Beavers also have some disappointment of their own. They are 2-7, 1-5 on the season, though their record is not reflective of the improvements they have made this year. In three of their losses, the Beavers had lost by a touchdown or less. Two of those were against teams at the top of their respective Pac-12 divisions, Utah and Washington State.
This game would have been easy to call a win for UCLA at the beginning of the season, but seeing as how the Bruins are limping to the end, an even betting line seems just right.
This article originally appeared on