UCLA Football at Texas A&M: Aggies Like to Talk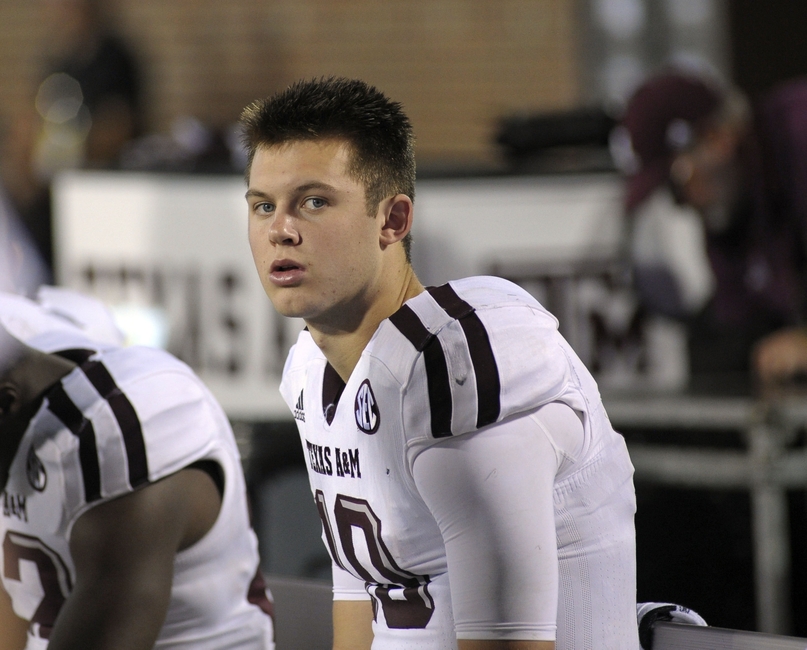 Shots have been fired by the Texas A&M fans in the direction of UCLA Football. Did they hit or miss?
After waiting for what seemed like an eternity, Week 1 of college football is here, and we will get to see UCLA Football in action in less than three days.
Yes, you read that right; we are under 72 hours before we get our first taste of Josh Rosen and Company this season—not like I'm keeping track or anything like that.
As the season opener gets closer, the intensity of the commentary from both the Texas A&M and UCLA camps has increased significantly.
Most of the commentary is, quite naturally, concerned with the important stuff: analysis of the teams, possible strategies we will see in action, and significance of a Pac-12 vs. SEC opener.
But it seems that Texas A&M fans have decided they needed to take things a little further. Or perhaps that's just how they do things down in Texas.
If you're wondering just what the TAMU fans have been up to lately, this is the video that circulated this week about the upcoming game in College Station:
We crushed a UCLA helmet in a hydraulic press CAUSE THAT'S EXACTLY WHAT WE'RE GONNA DO TO 'EM, AGS. #BTHOuclahttps://t.co/WcqeEoxfUQ

— TexAgs (@TexAgs) August 29, 2016
If you watched the whole thing, and you have some common sense in you, perhaps you were left wondering what that video was all about.
Do they really think they will crush the Bruins on the field? Surely they know they can't have the assistance of a hydraulics machine to win this game, right? This is too bad for them when you think about it, as they could really use the help comes Saturday.
Is this what they call a hype video though? Or is it just the conversion of "trash talking" to, simply, trash talking?
The video, for some ungodly reason set to elevator music, shows the machine taking forever to crush the helmet—which makes sense because forever is just how long you can wait for a Noel Mazzone offense to fully work.
But even more depressing for the machine operator, the helmet springs back after the fact. Are the Texas A&M fans agreeing that the Bruins just can't be crushed? Even with help?
Either way, it seems Texas A&M fans will be in for a sudden awakening this Saturday because you can fully expect the Bruins to come to Kyle Field and defeat the Aggies handily—without the assistance of a machine.
Week 1 is here, my friends. Are you ready?!
Go Bruins!
This article originally appeared on