UCLA Bruins: 10 Things To Be Thankful For This Thanksgiving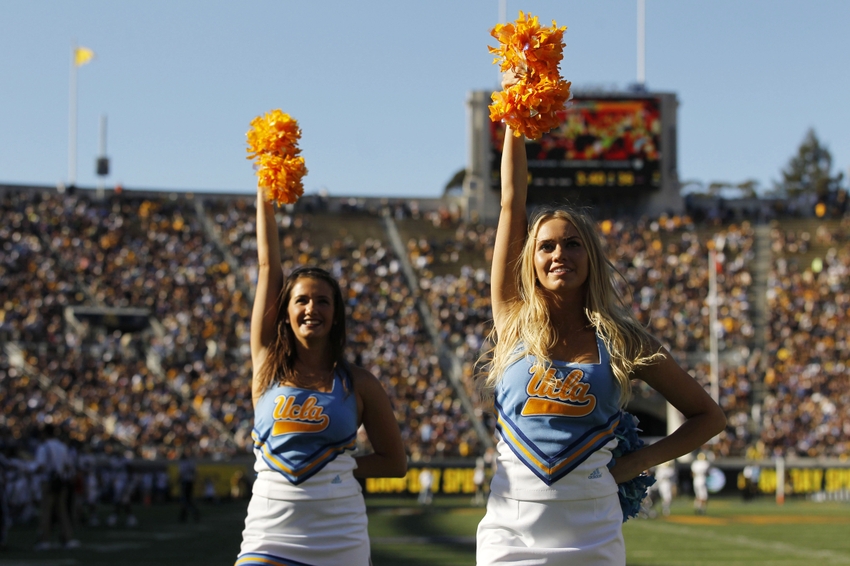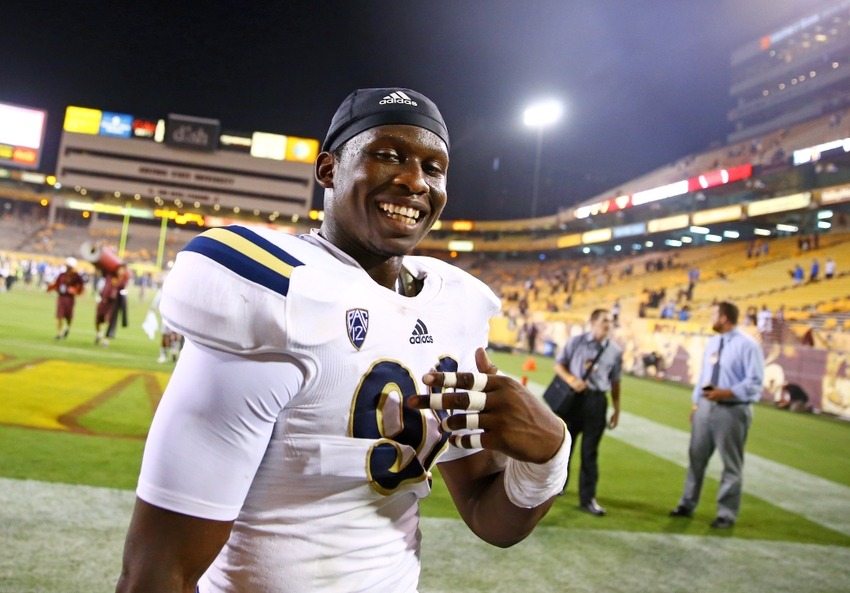 Go Joe Bruin is thankful for a lot of things, but here are the top 10 things UCLA Bruins are thankful for this year.
Happy Thanksgiving to all the UCLA Bruins out there! We hope you are having a great day with your friends and family and want to add a little bit more cheer to your holiday.
With that, we have made a list of 10 things UCLA Bruins should be thankful for!
Happy Thanksgiving!
1. UCLA Football Defense
If there's anything to be thankful for with the UCLA Football team, it is  the defense and Defensive Coordinator Tom Bradley who have changed the script from last year to this season.
Last year, the Bruins had a lot of injuries and were struggling with depth. One of the things that was affected, was the run game, which was atrocious. Things have changed.
This season, with the pieces in place, especially with the linebackers and the defensive line, The Bruin defense was able to not only improve but is one of the best defenses in the Pac-12. Currently, UCLA is 4th in total defense in the conference. The defense is one of the few things that has kept UCLA alive in several games this season.
The Bruins have had several unfortunate close losses, but if it wasn't for the defense, things could have really gotten out of hand this season. Thank you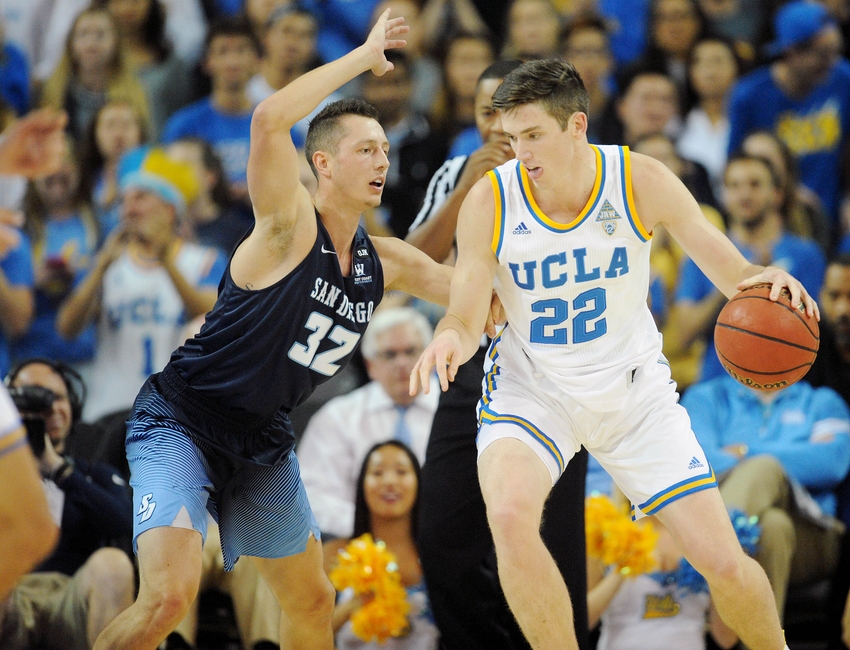 2. Basketball Freshmen Phenoms
Who knew that making the UCLA Basketball team an elite squad once again would only take the talents of a few fantastic freshman.
Through four games, TJ Leaf is the Bruins leading scorer with 20.3 points per game. He's also adding 10.0 rebounds per game which is good enough for fifth in the Pac-12.
Lonzo Ball is the piece the Bruins have been missing  last few years. With Ball taking over at the point guard spot, he's able to distribute, very well I might add, the rock to everyone of his teammates.
Though he has not played in the first four regular seasons of the game, Ike Anigbogu, has a little bit of experience playing with the Bruins. During UCLA's three-game tour of Australia, Anigbogu got some time with this team. Unfortunately a meniscus tear delayed his collegiate commencement.
It is said that he could return within the next week which would give the Bruins not only a beast on the offensive glass but also a defensive presents that is going to scare a lot of the Bruins' opponents.
3. The Invasion of (Jordin) Canada
UCLA Basketball has been blessed with talent on both the men's and the women's squad. This season, Head Coach Cori Close is looking to improve off a Sweet 16 performance from last season.
One way she's going to do that is with junior point Jordin Canada.
Canada is the spark plug that will make this Bruin machine go. With a deep and talented roster to support her, Canada will lead these Bruins to success once again and hopefully a little bit more than a Sweet 16 exit this season.
So far this season Canada is averaging 17.0 points and 8.5 assists per game. If that is not all, this ;little spitfire is also grabbing 8.8 rebounds per game. Wow.
Last week Canada was the Pac-12 player of the week for her performance against Baylor and Southern University. If you think Showtime is just on the men's team, you got another thing coming as Canada will blow your mind.
4. The Coaches With the Mostest
We all know about the coaches with the more popular sports, but we also want to give some love to the coaches who are not in the spotlight as others may be.
UCLA Women's Soccer Head Coach Amanda Cromwell continues to stock this team with talent in pursuit of her second national championship. In her first year in 2013, Cromwell lead the Bruins to their 1st national championship. We can't wait for her to do it again.
Ms. Val is a fixture with the UCLA Gymnastics team. Not only is she one of the best coaches and leaders of young minds, but she's also a diehard Bruin. Not only does she get up for her own squad, but she can be seen at other UCLA games cheering on the Bruins.
The Women's Basketball team has one hell of a coach and her hard work is starting to pay off. Cori Close had one successful season in her first three years but since then, especially with the addition of Jordan Canada and several great recruiting classes, she is elevating the Bruins to new heights and hopefully that translates into success for the Bruins.
5. Dominating Waters Water Polo
What can you say about this Men's Water Polo team thal hasn't already been said?
Not only are they back-to-back national champions, capturing the last two total UCLA titles (112 and 113), they made even more history this season.
On October 9, the Bruins had broken a long-standing NCAA 52-game win streak. By beating UC Davis, the Bruins snagged the record for their own and just kept adding to it. It was not until a loss last week to USC that the streak had been snapped. The UCLA men's water polo team currently has an NCAA record 57 wins  straight wins
#8Clap for all 8️⃣ Bruins from @uclawaterpolo earning All-MPSF honors!

Can't wait for NCAAs: https://t.co/8G9QquEBt1 #GoBruins pic.twitter.com/7y9GgpS4Iw

— UCLA Athletics (@UCLAAthletics) November 22, 2016
6. Centers of Focus Basketball and Football
One thing the UCLA Athletic Department has not screwed up is getting support for two new facilities that will bring UCLA in the 21st-century.
Behind a concerted effort from Athletic Director Dan Guerrero, both the Casey Wasserman Football Center and the Mo Ostin Basketball Center are currently under construction and should be set for completion 2017.
Not only will UCLA continue to be one of the best athletic institutions in the country, but now they will have the facilities to back that up, which will help in recruiting, training and development. It is gonna be a good.
Wasserman Football Center as of 11/18/2016. The future is coming! pic.twitter.com/HDjvh6cbq0

— Wooden Athletic Fund (@WoodenFund) November 18, 2016
The Mo Ostin Basketball Center is the future home of @UCLAMBB and @UCLAWBB and this Thursday the final steel beam is being put into place! pic.twitter.com/AD9J3jAGmY

— Wooden Athletic Fund (@WoodenFund) October 11, 2016
7. Arizona Football
He's a really big thank you to the Arizona Wildcats Football team!
Without them, UCLA would be dead last in the Pac-12 South, which would have made the season completely unbearable.
But once again the Wildcats came through to help prove that UCLA, even under the direst of circumstances, it's still better than Arizona. By the way just wait till basketball season when our Bruins wreck those silly little Wildcats.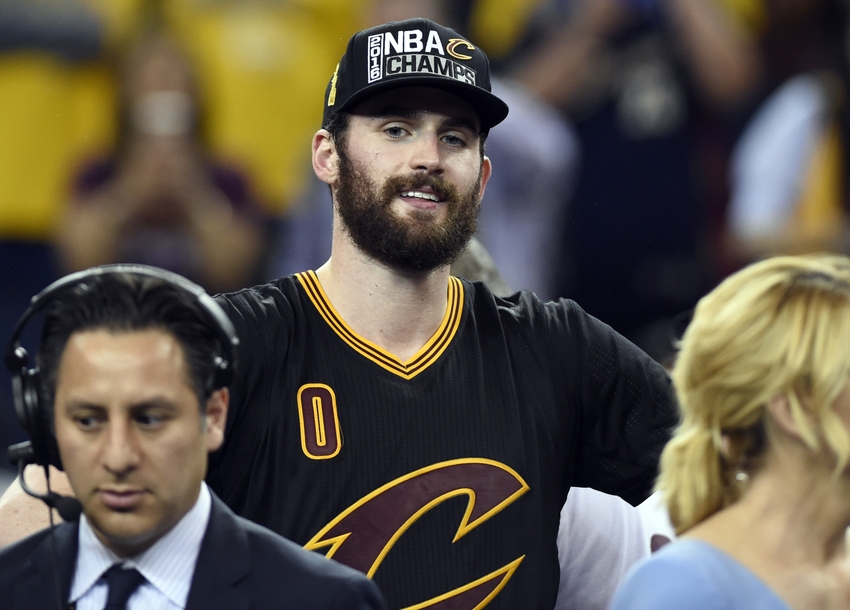 8. Bruin Champions Kevin Love, David Berg, Russell Westbrook
One of UCLA's mottos is "Champions Made Here". That goes beyond the time in Westwood.  Several great student-athletes have gone on to be successful at the next level. In the last year alone, former UCLA basketball player Kevin Love won his first NBA title with LeBron James and the Cleveland Cavaliers.
On the baseball side of things, former UCLA Baseball player David Berg helped the Chicago Cubs to their first World Series title in over 100 years. Champions made here indeed.
Additionally, now he might not be an NBA champion yet, but former UCLA Basketball player Russell Westbrook is hands-down one of the best in the association today. Not only is he nearly averaging a triple-double in the season but he's determined to make the Oklahoma City Thunder a threat in the NBA with or without that little priss that went to Golden State.
9. Kareem Abdul-Jabbar, Presidential Medal of Freedom Recipient
One of the greatest of all time just keeps getting greater. Former UCLA Basketball player Lew Alcindor/Kareem Abdul-Jabbar is not only the greatest college basketball player ever, is not only one of the greatest NBA players ever (and still the all-time leading scorer), but he is also a defender of social justice.
In the last few years Abdul-Jabbar has written for many news outlets and given his perception on America as we know it today. With that he has empowered many across the country to get up and fight for what's right.
Because of this, Abdul-Jabbar was recognized by President Barack Obama this past week and received one of the highest honors a civilian can receive, the Presidential Medal of Freedom.
10. 113 Championships
UCLA, champions made here.
One of the biggest reasons to be thankful for being a UCLA Bruin is the fact that they still maintain the most NCAA championships of any school. With coaches and players looking to get the most out of the college experience, it does not any better than at UCLA.
If you are a student-athlete, there is no better choice than UCLA to pursue both your academic and athletic future. Heck, you might even be able to lift a trophy!
Go Bruins, Forever!
This article originally appeared on