UCLA at Texas A&M: 3 Things Recap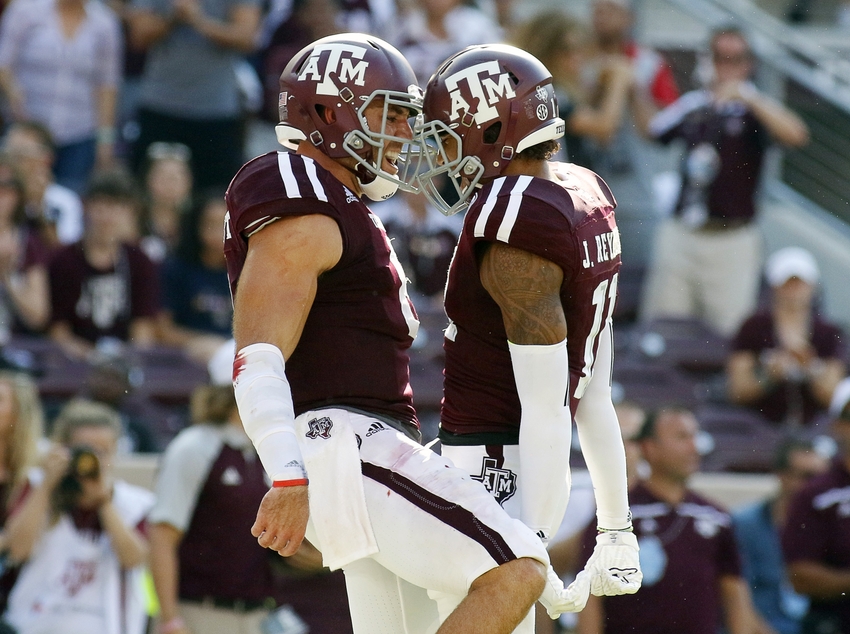 We gave you three key things to focus on during Texas A&M's game against UCLA. Now we will recap how those things played out and how they affected the game. Off we go.
As it turned out a little bit of the good and bad Trevor Knight both showed up. But when it mattered the most he came through for the Aggies. He was 22 of 42 for 239 yards passing. He also threw one touchdown and one interception.
More from

South Bound & Down
On the ground he gained 31 yards on nine carries and scored two touchdowns. He will want to up his completion percentage a little bit and avoid interceptions. If he can do that, the Aggies may be a dark horse contender in the SEC West.
No he certainly is not. In fact, he only rushed twice for two yards. In his stead, freshman Trayveon Williams and transfer Keith Ford stole the show. Williams rushed for 94 yards on 15 carries. Ford, meanwhile, gained 65 yards on 14 carries and scored a touchdown.
it looks like Williams and Ford will form a talented one-two punch for the Aggies. When you also factor in Trevor Knight's rushing attempts, there's hardly any meat left on the bone for White. It has to be a tough blow for the junior, as he was Carson's backup a season ago. Perhaps he will look to transfer after this season.
3. Can the Rush Defense Improve?
Perhaps they can. We don't really know yet though. UCLA is a pass-happy offense, and they trailed for much of the game. Still, the Aggies held the Bruins to only 125 yards rushing on 40 carries. That's an average of just 3.1 yards per carry. If the Aggies can keep that level of play going, they will be a difficult team to move the ball on.
Conclusion
Thank you for reading. What were your takeaways from the game? Let us know in the comments below. Also, be sure to "like" us on Facebook and "follow" us on Twitter. Check in next week to see which three things to watch for as the Aggies face off against Prairie View.
More from Southbound and Down
This article originally appeared on