UCLA at Cal: Three Keys to Victory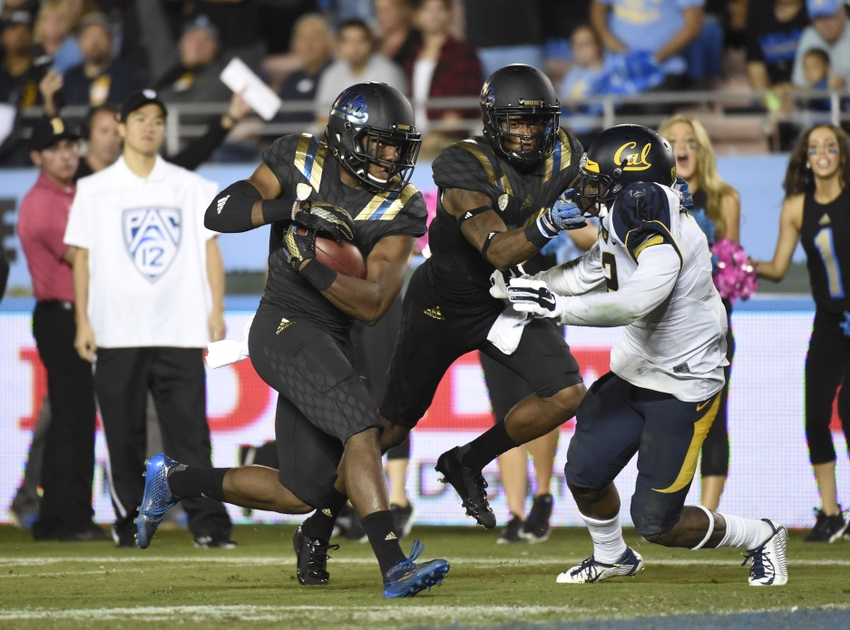 UCLA Football looks to bounce off from its last loss this weekend when the team will visit the California Golden Bears.
If you had told me back in August the UCLA Football team would be playing its last game with a 4-7 record, I probably would have laughed. A lot. But here we are, about to experience what could be the Bruins' last game of the 2016 season.
The good news (maybe?) is that UCLA's opponent this Saturday, the California Golden Bears, are also coming into this game with a 4-7 record. Cal has pulled surprise wins against then-ranked Texas (before the Longhorns' season would become a nightmare ending with the firing of head coach Charlie Strong) and Utah. But the Bears have also dropped their last four games.
In the battle of the 4-wins football teams, what can the UCLA Football team do now to improve its record to 5-7?
No Fly Zone
Much like UCLA, Cal has a stalling running game. Chances are the Bears will use their senior quarterback Davis Webb to his full potential. Therefore, the Bruins' secondary should be prepared to enforce a "no fly zone" warning in Berkeley.
Perhaps, if UCLA fans could ever be so worthy, the Bruins will even pick Webb and actually get points off the turnovers. Perhaps.
Be Wild, Again
For the first time all season, the Bruins decided to go wild and execute a trick play against none other than its crosstown rival, USC. UCLA quarterback Mike Fafaul lateraled to wide receiver Jordan Lasley who then completed a 30 yards pass to Brandon Stephens, a running back!
If only for a fleeting moment, this trick play brought excitement to UCLA fans everywhere. But more importantly, the play worked! The Cal game would be a great opportunity to try something wild again. After all, the Bears' defense has allowed an embarrassing average of 541.8 yards this season.
Because Nothing Else Matters
Let's be realistic; UCLA football had a terrible season. This year wasn't what anyone expected, especially under the direction of head coach Jim Mora—who promised a revolution in Westwood.
Sophomore quarterback Josh Rosen had to sit out most of the season. The running game was uninspiring. Theo Howard was underutilized. And the rest of the receiving corps made dropping balls a recurring nightmare of mine (and wide receivers coach Eric Yarber, I'm sure).
At this point, the Bruins can't even play for pride. All of that was gone as of last Saturday. So why not play for fun? Arguably, the Bruins have been far too rigid this season. Maybe a little bit of fun is just what we need. The Cal game would also be the best time to try this because, realistically, nothing else matters at this point.
There you have it. These are the three keys to stretching Cal's losing streak to 5 games and maybe improving the Bruins' chances to get a miraculous bowl bid.
This article originally appeared on