Sources: UCF's O'Leary strongly considering stepping down in 2014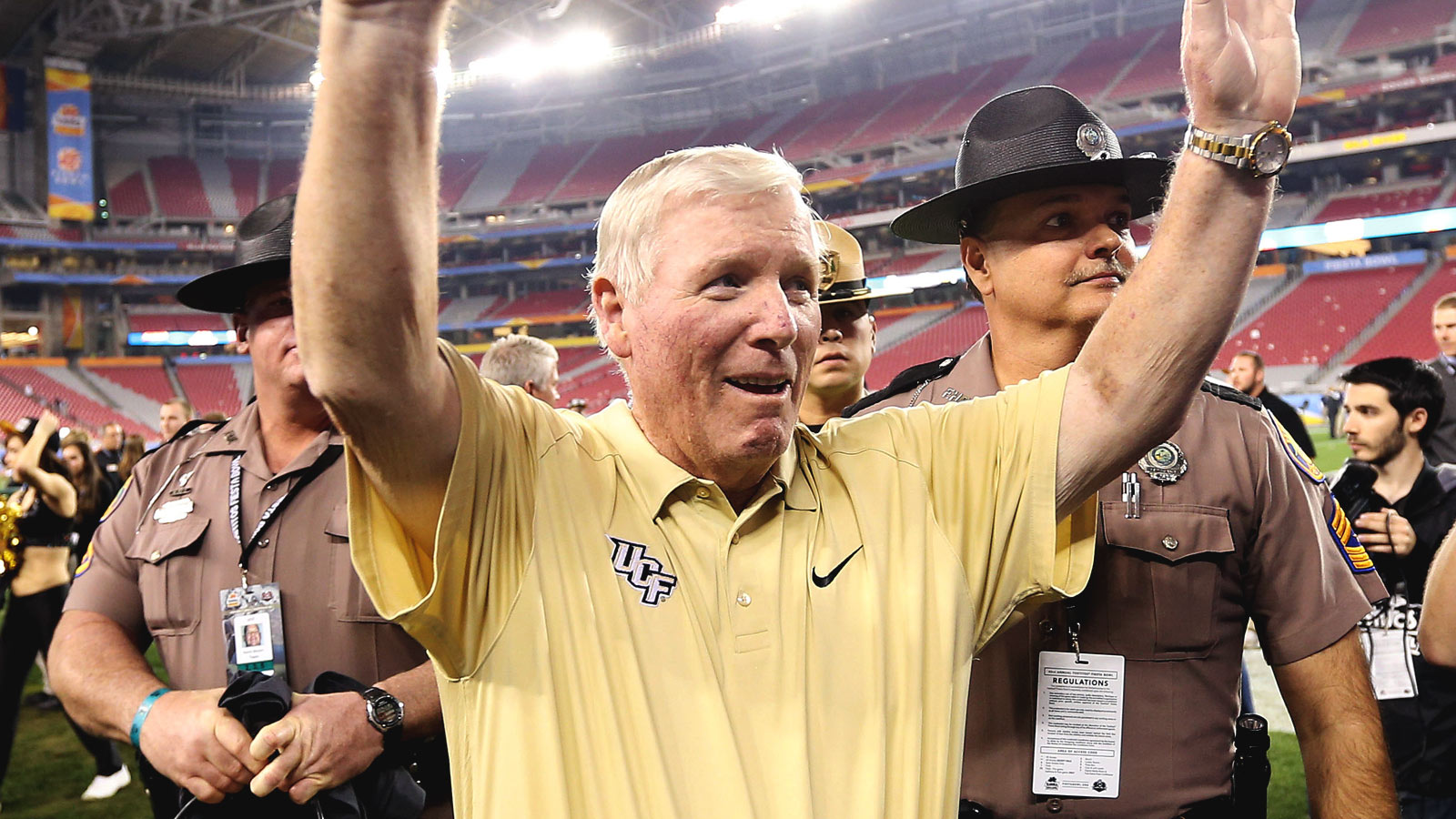 George O'Leary is giving strong consideration to stepping down this season, multiple sources close to the program have told FOX Sports.
That move could happen as early as after the Knights' opening game against Penn State on Aug. 30 in Ireland, with his protege Brent Key getting to take over the program.
Asked for comment, UCF AD Todd Stansbury said through a spokesman that there have been no discussions of that nature at this point.
O'Leary, who turns 68 later this month, has been the head coach at UCF since being hired in 2004. The team went 0-11 in his debut season but responded by going 8-3 the following season. O'Leary has won Coach of the Year honors in three leagues — the ACC (twice), Conference USA (three times) and the AAC (once). In 2013, O'Leary led the Knights to a 12-1 season and a BCS Bowl win in the Fiesta Bowl en route to a No. 10 ranking in the Coaches Poll.
The 36-year-old Key, who was promoted to assistant head coach of offense earlier this year in addition to his roles as offensive line coach and recruiting coordinator, is in his 10th season at UCF. He was a former All-ACC offensive lineman for O'Leary at Georgia Tech. The Alabama native was a team captain and started four seasons for the Yellow Jackets.
As FOX Sports noted last month, Key's stock has been on the rise in the coaching ranks and he has been an integral part of UCF's surge under O'Leary. Last season, the Knights' offense averaged 35.2 ppg and his O-line did not allow a sack against, among others, Baylor, Penn State and Louisville — all three teams that ranked in the nation's top 50 in sacks (the Cards were second).
Last winter, Key turned down a chance to become the head coach at UAB to remain at UCF, according to sources.
Bruce Feldman is a senior college football reporter and columnist for FOXSports.com and FOX Sports 1. Follow him on Twitter @BruceFeldmanCFB.