Tyler Lockett reveals he almost left K-State as a freshman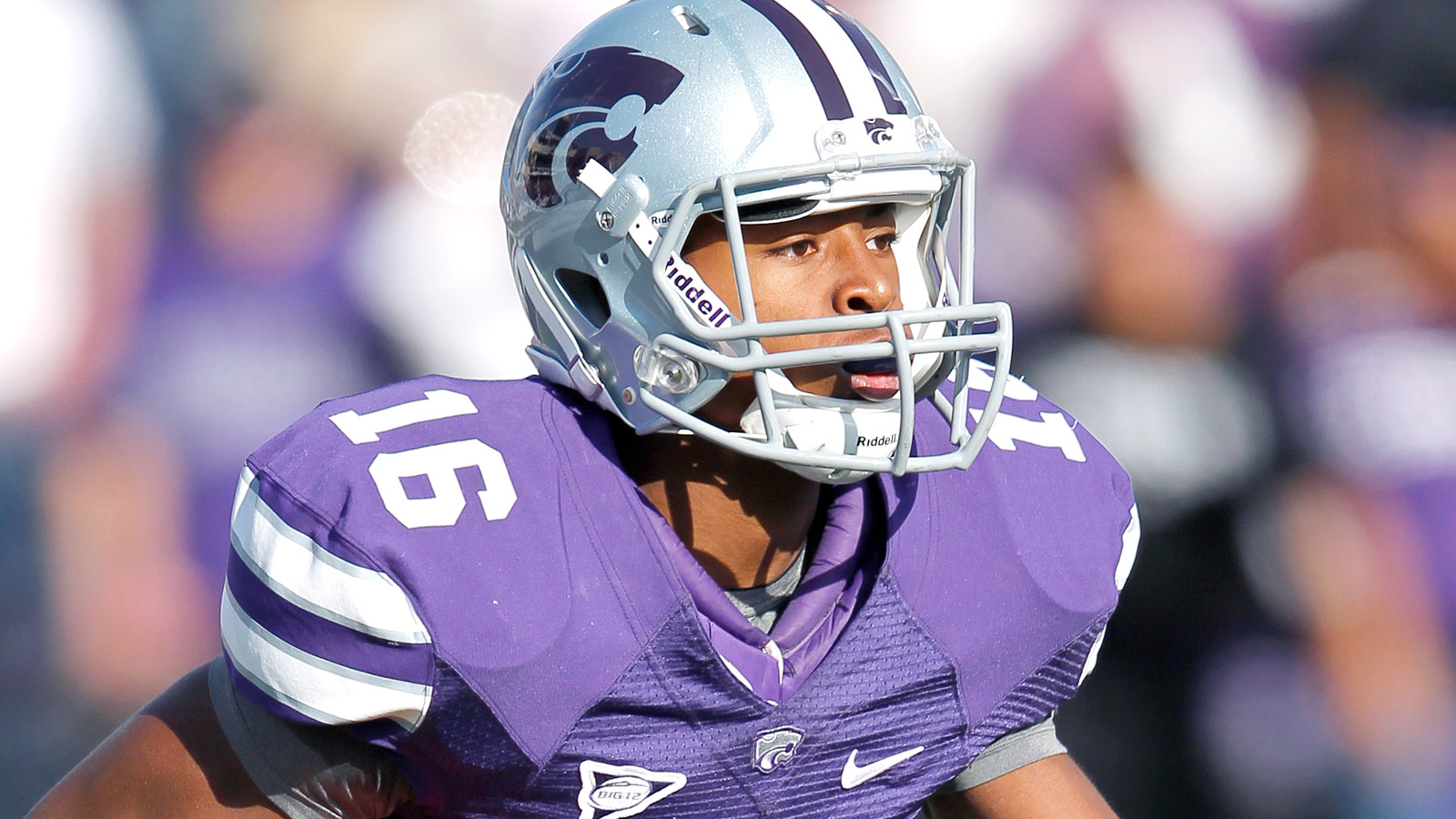 The terrific, record-setting career that Tyler Lockett had at Kansas State nearly didn't happen.
The former Wildcat reveals in a feature with K-State Sports that he was close to leaving the program due to the high expectations based on the legacy of his father, Kevin, and uncle, Aaron.
"My freshman year, there were so many expectations for me," Lockett says. " … Everybody was expecting me to be like my dad, expecting me to be like my uncle."
"So, I was kind of like, 'I can't do this,'" he confesses. "Not too many people know at one point I was about to leave. … I was like, 'Get me away from the legacy, all of that type of stuff.'"
As his frustration with the high expectations was about to boil over, Lockett was bumped up to the top of the depth chart at kickoff and punt returner.
His success in touchdown returns in consecutive games against Texas Tech and Kansas in his freshman season completely changed his attitude.
"I was just like 'Oh my goodness! I'm ready now!'" Lockett recalls. "… After that, that's when everything started changing."
As he continued to have success in a Wildcat uniform, K-State's future receiving records holder began to feel the weight of hefty expectations come off his shoulders.
"What helped me just being able to forget about everything that everybody else was saying and just focus in on just playing for God," he says. " … Once I finally was able to come in peace and know what I was playing for, it made it easier for me to have that transition of playing free and not playing not to mess up or playing to try to fulfill all these expectations that other people had for me."
(h/t K-State Sports)