Two Nebraska Football Players Ruled Out Against Illinois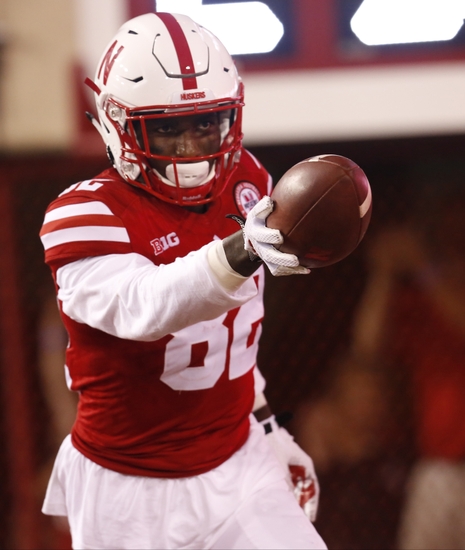 Alonzo Moore has been battling injuries all season but now it appears Mike Riley and company are going to give him a week off.
Moore, despite the fact that he's been banged up since week one, has been playing off and on in all four games for the Nebraska football team this year. While the Huskers' wide receiver corps is pretty deep, Moore is one of the only dependable deep threats.
That fact has made Mike Riley attempt to get him in the game, even if he hasn't been 100 percent. Moore has caught three passes in every game this season. While that shouldn't be all that impressive, he's turned those 12 catches into 310 yards and two touchdowns.
The senior wide receiver averaged more than 30 yards a catch in both of the Nebraska football team's first two games of the year. He has catches of 57, 59 and 63 yards. Those catches were all in the first four games of the year.
Want your voice heard? Join the Husker Corner team!
In other words, It's a bit disheartening that he has to sit out against Illinois. The Illini might not be a good team, but they have a good defense. It would have been nice to see what a speed burner like Moore could do if Nebraska picked up a blitz.
Moore had talked about the fact that his shoulder injury was getting worse and bothering him more. It appears it bothered him too much. The other Nebraska football star who will be sitting out against Illinois is offensive lineman Tanner Farmer.
Farmer suffered a high ankle sprain in the game against Northwestern. Of the two players, Moore had a better chance of actually playing against the Illini but those hopes were dashed on Thursday.
This article originally appeared on