Tuesday's Thoughts: The Horror For FSU of Playing at North Carolina State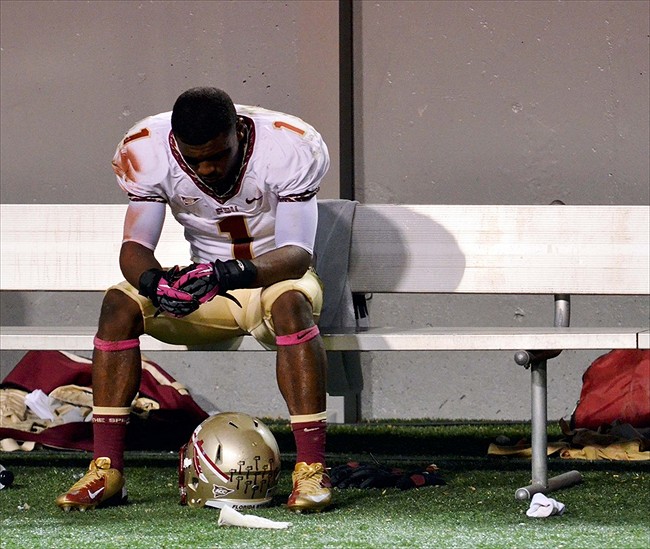 For FSU football, their game every other season at N.C. State has become something of a nightmare for the Seminoles over the last two decades.
For the Florida State Seminoles, every even numbered year has a certain set of games that fans can look forward to and be afraid of. FSU knows they will be hosting teams like Florida and Clemson while traveling to Miami. There is one other game that, over the last two decades, as struck fear into the heart of those in Garnet and Gold.
The yearly game in Raleigh, North Carolina against the N.C. State Wolfpack has been one to forget since the 1998 season. In the nine games played in the series in Raleigh, the 'Noles have just a 4-5 record – including two losses when they were ranked in the top three nationally.
It's a stark contrast to the previous four games in the series played there (1968, 1992, 1994 and 1996) when the Seminoles beat the Wolfpack by a combined 127 points – an average of nearly 32 points each game.
FSU Football: Wolfpack Fans Want Dave Doeren Fired
For fans of the Seminoles – and the team itself -it can be weird to figure out what the heck is going on when FSU travels to take on their foes from Raleigh. Over the same span, the 'Noles have lost more ACC road games to just one team (Clemson with six), but because of the perception that the Tigers are a better team than the Wolfpack, the losses to N.C. State attract more attention.
Is it the scheduling of these games that cause problems? Most of the losses have come after FSU has played a major opponent (such as last week's game against top five ranked Clemson) or at the end of the season where there is really nothing to play for.
Is there a curse to playing in Raleigh? It doesn't seem so, since the Seminoles had a 6-2 record in the eight previous games in that city – including the first ever game for FSU against a team from the ACC back in 1952 (a 13-7 win by N.C. State).
The once every two years game in Raleigh has been one that keeps FSU fans worried until the clock hits all zeros. The 2016 edition should be no different – as this is a Wolfpack team that was just one missed field goal away from beating the ACC's best team this season, Clemson.
Given the recent history when the two teams meet in the Tar Heels State (including two losses in the last three games in Raleigh), you can be willing to bet that head coach Jimbo Fisher and the 'Noles will be paying extra attention to Saturday's game.
This article originally appeared on