Trio of recruits from Tennessee will help replace Gallman, Williams, and Scott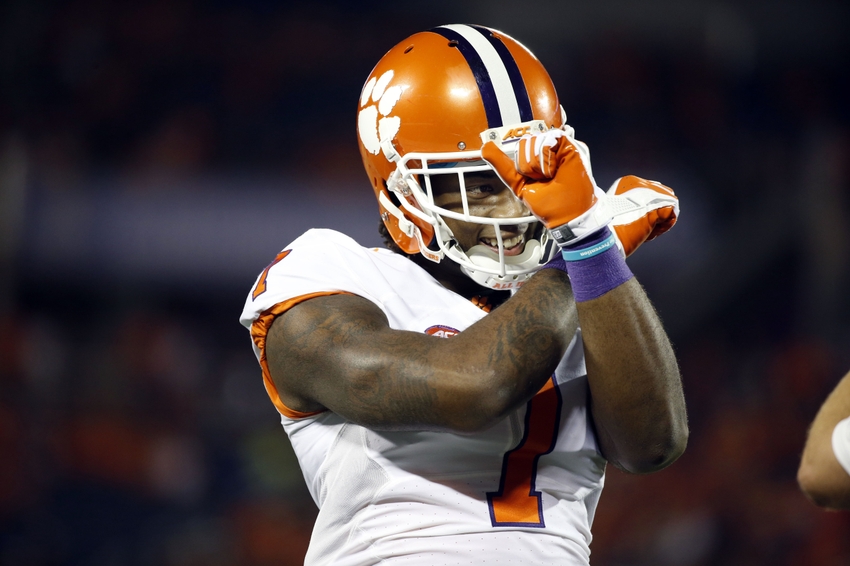 Earlier in the season, Mike Williams, Wayne Gallman, and Artavis Scott announced their intentions to forego their senior season and enter the NFL draft this year. Losing those three will hurt Clemson's offense, however, the Tigers have three incoming recruits that will definitely help fill the void left by all three. Lets start off with Wayne Gallman.
Cordarrian Richardson (HB) Memphis, TN
Richardson has big shoes to fill as Wayne Gallman is one of the most productive backs Dabo Swinney has ever coached. In his three years as a starter Gallman has amassed 3,298 yards and 32 touchdowns on the ground.
247sports ranks Cordarrian Richardson as the 98th player overall and the 6th best running back in the class of 2017. Richardson is a bruising runner solidly built at 5'11, 220 pounds. Richardson recently led Trezevant High School to its second consecutive 2A Tennessee State championship. The all-american running back was also named Tennessee's 2A Mr. Football.

 Player comparison: Samaje Perine, Oklahoma
After watching Cordarrian Richardson's film, he reminds me of Oklahoma's Samaje Perine. Perine is also about 5'10, 230 pounds. Both backs are very physical with the ball in their hands. Power is the name of the game for either player. However, don't underestimate their speed. Perine has been outstanding in his career at Oklahoma with his fair share of explosive runs. Richardson shows that same deceptive speed.
Luckily for Cordarrian, he will not have to shoulder the entire load on the ground as Clemson has current freshman and former four star running back Tavien Feaster. The two of them paired together is an intriguing one-two punch for the future.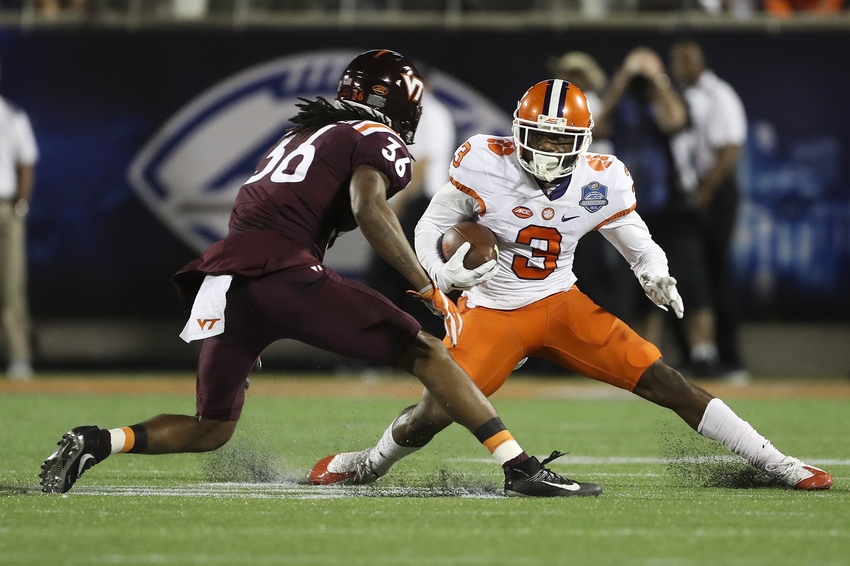 Amari Rodgers (WR) Knoxville, TN
Replacing Artavis Scott will be Knoxville Catholic's very own Amari Rodgers. 247sports ranks Rodgers at the 114th player overall and 7th ranked wide receiver in the class of 2017. In my opinion Amari Rodgers is one of the most underrated players in this recruiting cycle. Though he is short for a wide receiver at 5'9 Rodgers has a very strong 221 pound frame. What he lacks in height, he makes up for in everything else. Rodgers is an explosive athlete who is regularly seen out jumping defenders.

Player comparison: Artavis Scott
It is like Clemson cloned Artavis Scott and put him back in high school. Amari Rodgers is very similar to Tay in his versatility. Rodgers is dangerous as a receiver and a return man much like Artavis. The only real difference between the two of them is the fact that Artavis is slightly taller. I expect Amari Rodgers to have an immediate impact next season. I realize that Clemson's receiving core is crowded; but, as we've seen this year with Cornell Powell, if you are good enough you will see the field.
Rodgers is much more polished as a receiver than Ray-Ray McCloud was coming out of high school. This should bode well for Amari as McCloud had trouble seeing the field early due to his lack of route running skills.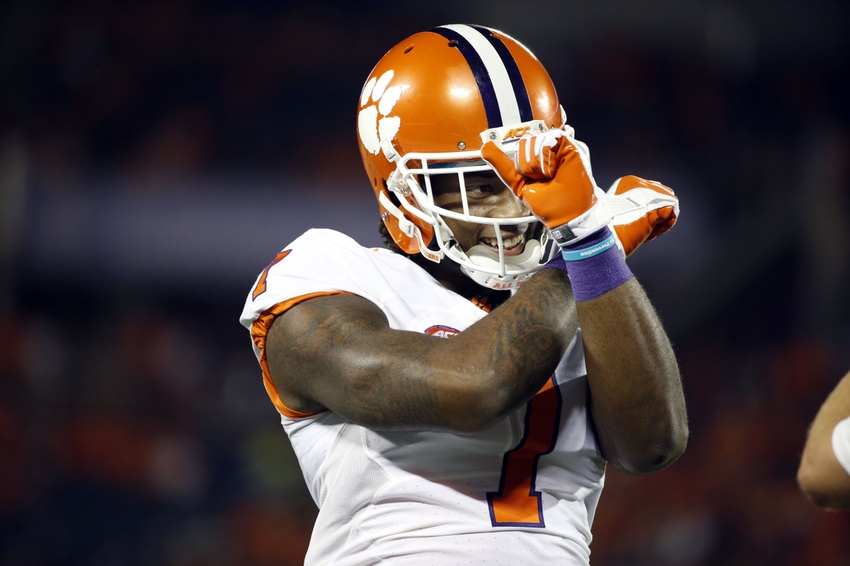 Tee Higgins (WR) Oak Ridge, TN
Replacing the one and only Mike Williams is perhaps Clemson's most prized recruit in the class of 2017, Tee Higgins. 247sports ranks Tee as the 16th player overall and 3rd best wide receiver in the class of 2017.
Tee Higgins was recently named the state of Tennessee's 5A Mr. Football for the second consecutive year. Higgins is also one of 16 nominees for the U.S. Army Player of the Year award
Replacing the likes of Mike Williams is a tall order, luckily for Clemson Tee Higgins is more than equipped to do so. Higgins is slender at 6'4, 188 pounds, however, he will beef up after getting in a college strength and conditioning program. Higgins posses the size, speed, and athleticism to dominate at the next level.

Player comparison: A.J. Green, UGA (Cincinnati Bengals)
Tee Higgins is built very similar to AJ Green, both are tall and lanky. Higgins also showcases his ability to go up for the football in traffic much like Green. Both Green and Higgins posses rare athleticism for guys their size. There are not very many 6'3+ receivers running by defensive backs.
I expect Tee Higgins to have an immediate impact next year. From a pure talent standpoint he will be arguably the best wide-out on the team. #WRU lives on!
More from Rubbing the Rock
This article originally appeared on