Travis Rudolph eats lunch with autistic boy, makes mom cry (Photo)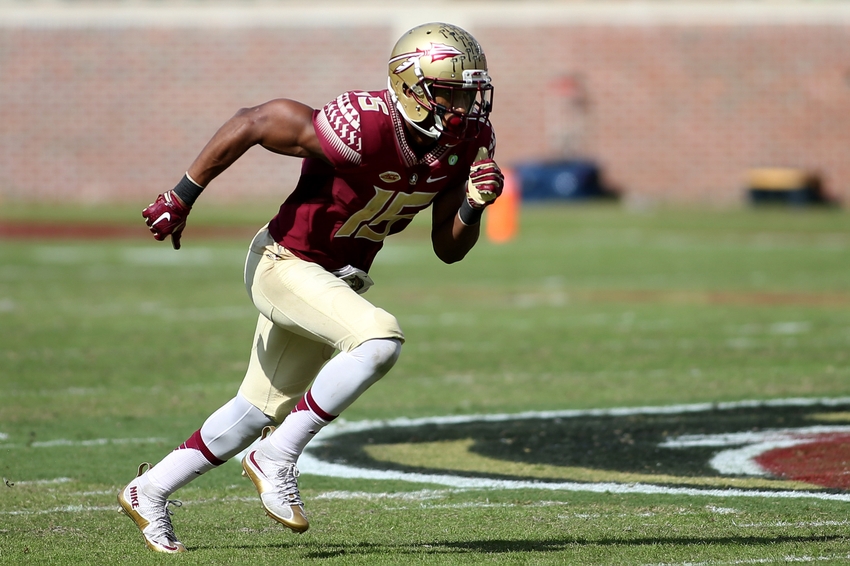 Florida State Seminoles wide receiver Travis Rudolph restored our faith in humanity with a simple and very touching and classy gesture.
Travis Rudolph is the best receiver at Florida State and he's also a first-class dude too.
Rudolph was visiting a local middle school with some of his Florida State teammates when he say a boy eating lunch all by himself. Sadly, this is not an uncommon sight at schools across the country. But Rudolph wanted to do something about this and brighten the boy's day.
Rudolph sat opposite him at the lunch table and gave the boy who has autism a new favorite player to cheer for this year. Word got out to the boy's mother who wrote an emotional post on Facebook that brought her to tears. She's not alone as I can assure many reading the post were moved to tears too.
Leah Paske shared this note on Facebook you can see below.
Paske wrote she often has anxiety about her son and how he is treated at school. He often eats lunch alone, which makes her sad. But it doesn't seem to bother her super sweet child she said.
At the end of her post she said, "I'm not sure what exactly made this incredibly kind man share a lunch table with my son, but I'm happy to say that it will not soon be forgotten. This is one day I didn't have to worry if my sweet boy ate lunch alone, because he sat across from someone who is a hero in many eyes. Travis Rudolph thank you so much, you made this momma exceedingly happy, and have made us fans for life!"
Rudolph said it was a blessing for him and for the boy he shared lunch with.
Here's to hoping several of the boy's classmates follow Rudolph's lead and eat lunch with him everyday moving forward.
Faith in humanity restored.
This article originally appeared on