Travin Dural on Brandon Harris: 'He's grown a lot from last summer'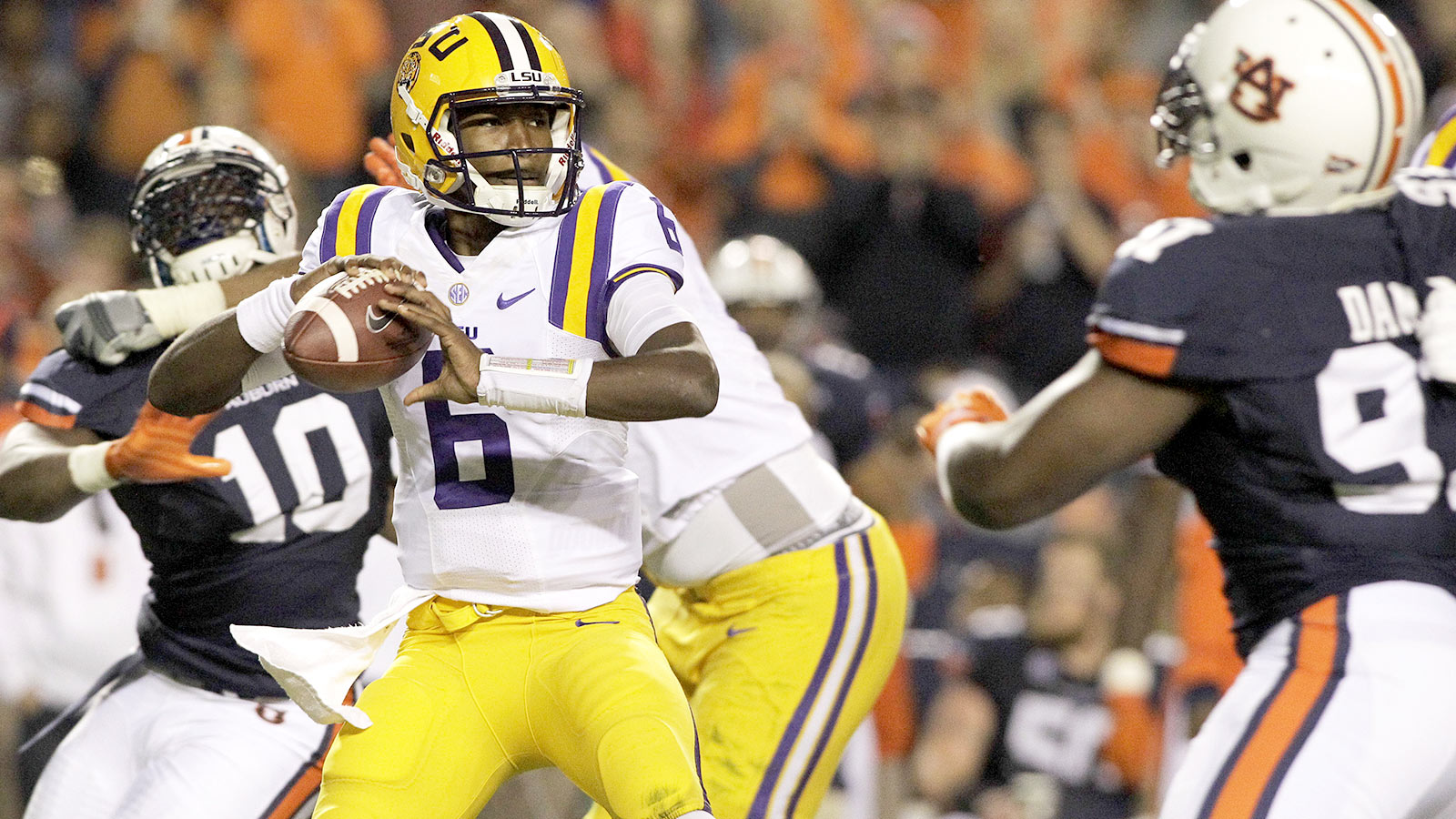 With the recent arrest of Anthony Jennings, the LSU Tigers starting quarterback job is seemingly there for the taking for sophomore Brandon Harris. Jennings is currently suspended, as Les Miles and his staff have left his future with the team undecided at this time.
So how has Harris been progressing in the eyes of he receivers? Junior target Travin Dural recently spoke with Tiger Sports Digest to discuss the progression of the young quarterback.
"He's grown a lot from last summer to this summer. Well he's grown a lot from the spring game to today," explained Dural. "He's showing a lot of confidence in himself and in us. He's showing us that he's really learned the playbook and really got a feel for this offense."
Dural has called out himself and his fellow receivers, as they failed to help out their quarterbacks on the field last season.
"We weren't helping him out," Dural said. "We weren't getting open when we needed to and we weren't helping out our quarterbacks as much as we could."
The junior receiver believes the offense will be improved no matter who is taking the snaps for the Tigers this season, as the entire offense has improved during the offseason according to Dural.
"We're growing each day over the summer. We're doing great things individually as quarterbacks and as receivers, and as a whole offensively. I feel like we can grow a lot."
Listen to Dural's full interview here:
(h/t Tiger Sports Digest)