Trace McSorley's numbers during the win streak are all-world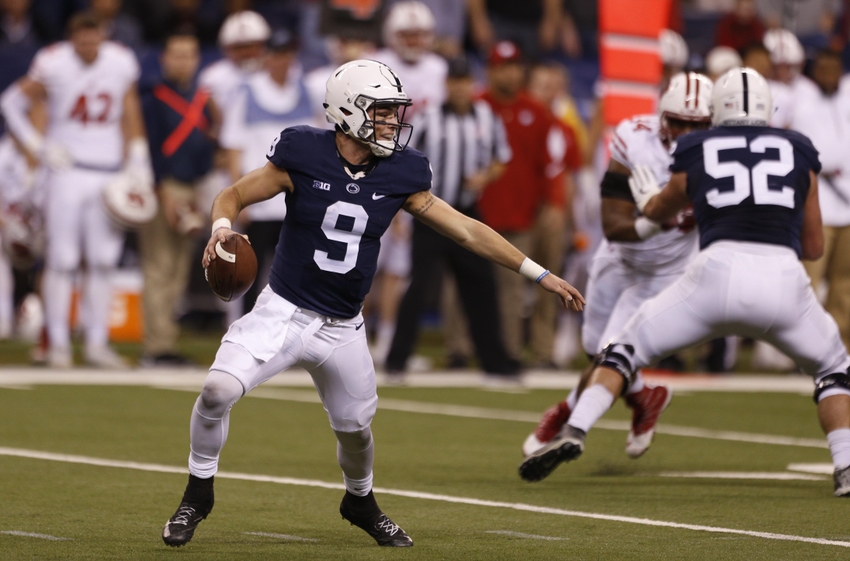 Trace McSorley's 2016 season saw a good quarterback transform into a superstar. He built himself quite the career year that included a nine-game win streak.
Although Penn State fans wanted a trip to the College Football Playoff, they can take comfort in knowing they have an elite starting quarterback in Trace McSorley. The redshirt sophomore wasn't even a four-star recruit, but he's got all the cliché words you can throw at him.
The biggest word I used two months ago and still use today is composure to describe his play, whether he's down 28-7 to Wisconsin or Pittsburgh earlier in the season. He shook off first-half adversity to claw his team back in both games. He couldn't come away with the win against the Panthers, but it's his composure that pushed the Nittany Lions past that game and onto the nine-game win streak.
Since that loss, McSorley has been amongst the best players in all of college football. He's thrown for 2,411 yards and 20 touchdowns against two interceptions while rushing for 320 yards and five touchdowns. The result has been nine wins, a Big Ten Championship and a bid to play in the Rose Bowl.
McSorley's biggest attribute for his yards is his accuracy on medium and deep throws. He's an aggressive quarterback that doesn't have unreal arm strength, but he does make brilliant throws. He currently averages 9.4 yards per attempt and a lot of that has to do with a deep, playmaking group of receivers. Penn State's top five receivers average at least 14 yards per catch, including leading receiver Chris Godwin.
He's not dink-and-dunking defenses and I think that's what is so impressive in his numbers. He's attacking defenses just like he did in the Big Ten Championship. He torched one of the country's best defenses to the tune of 384 yards and four touchdowns. Almost everything that could've gone wrong went wrong in the first half for the Lions and he still kept them alive.
Now, McSorley has an opportunity to return the program to prominence for the first time since the Sandusky allegations. If he can capitalize, they can begin the long road to distancing themselves from the university's darkest hour.
This article originally appeared on