Top prospect in Michigan reveals potential lean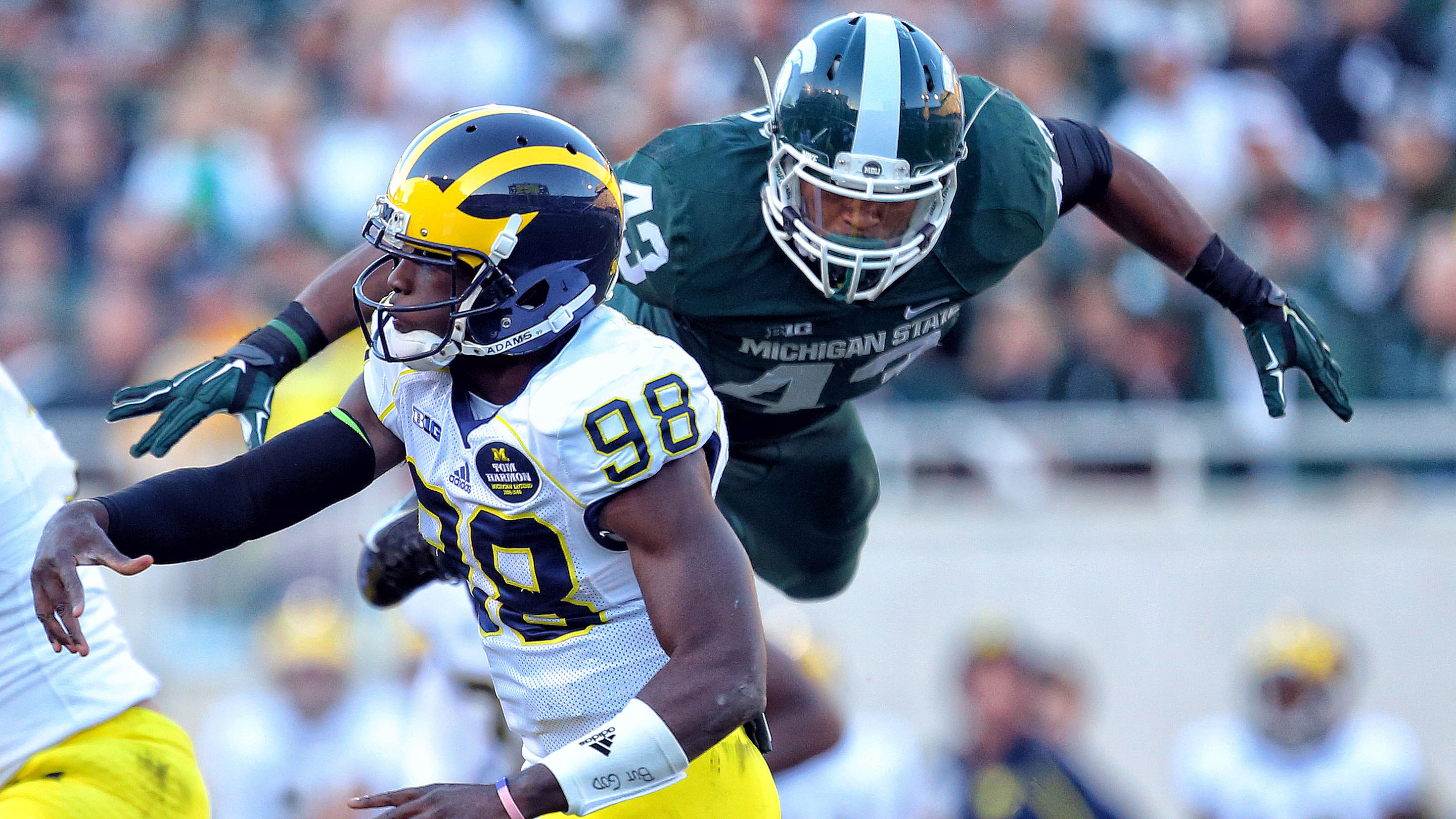 The No. 2-rated prospect in the state of Michigan for 2016 announced Thursday he is headed out of state for college, but what about No. 1?
The Detroit News reports Donnie Corley of Detroit King has offers from Michigan and Michigan State as well as out-of-state powers such as Georgia, LSU, Alabama and USC.
Rated a four-star cornerback by Scout.com, Corely told the paper the type of relationship he can forge with a college coach will be important and that he is interested in majoring in electrical engineering.
He also revealed a pair of former high school teammates — Tyriq Thompson and Kyonta Stallworth — could give Michigan State an edge.
"I'm really close with them, so that could lean me toward there," Corley told the paper. "They talk to me every once in a while, telling me it's an amazing place and they tell me about the practices and they really want me."
(H/T The Detroit News)