Top Duke Football Freshman Recruit Returns to Practice After Preseason Injury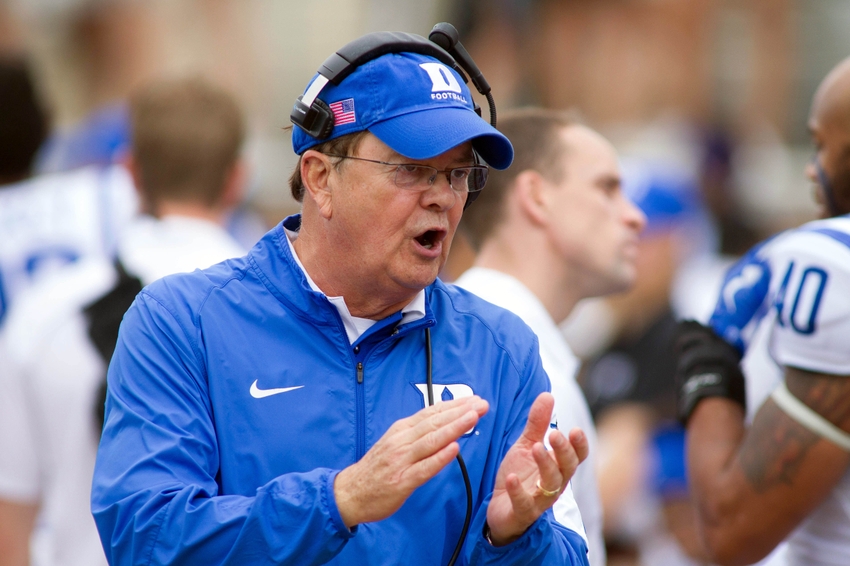 Duke Football's top 2016 recruit Scott Bracey is close to returning for the Blue Devils after injuring his hamstring in the preseason.
David Cutcliffe announced that freshman wide receiver Scott Bracey recently returned to practice after tweaking his hamstring during training camp. The injury was not serious, and he is expected to continue progressing and will keep increasing his workload until he's ready to return.
Scott Bracey was one of the highest ranked recruits to join Duke Football's freshman class this season. The 4-star wide receiver starred for Benedict High School in Richmond, VA and played a major part in the Blue Devils adding one of the top recruiting classes in program history this year. He wasn't listed on the injury report for Duke's season opener against NCCU, but did not play as a precautionary measure.
The 6-2, 200 pound wide receiver has the talent to contribute in the offense immediately as soon as he's healthy, and can provide another weapon for redshirt freshman quarterback Daniel Jones. Hopefully Scott Bracey can recover quickly and will be able to take the field for the Blue Devils this season.
This article originally appeared on